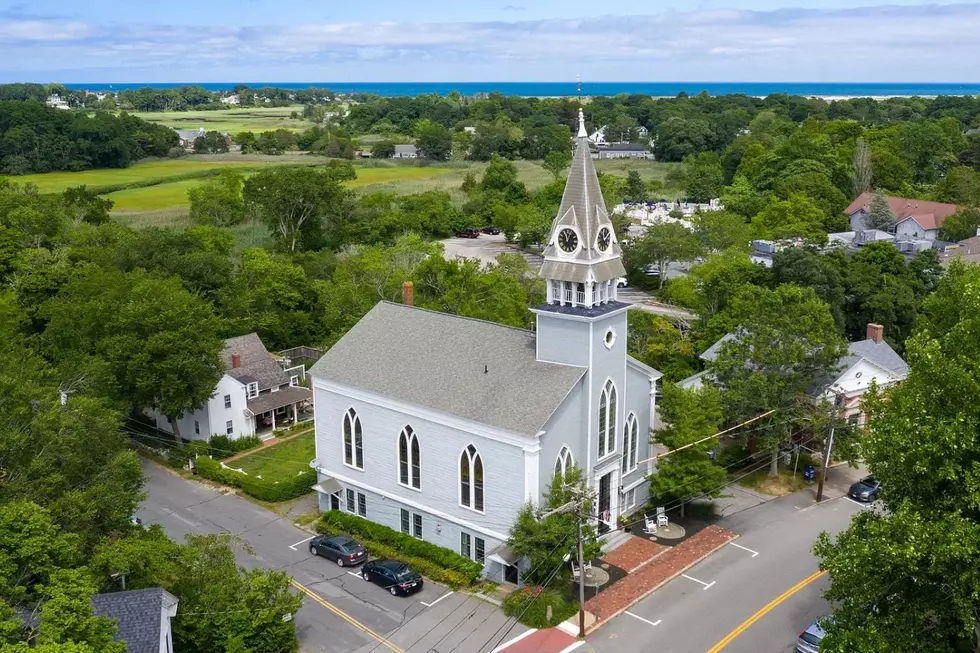 This Converted Cape Cod Church Is Heaven on Earth [PHOTOS]
Photo Credit: Joe Colucci/Kinlin Grover Real Estate
Enter your number to get our free mobile app
If you look close enough, you're bound to find some of the most unique homes in the country right here in your backyard.
Zillow.com is infamous for posting such amazing houses for sale that you might not have even known were around this neck of the woods.
Over on the Cape, in the town of Sandwich, is an old church that dates back to 1637, formerly the First Pasture Church. A simple 40-minute car ride from New Bedford will bring you to 143 Main Street in Sandwich, just past the Sagamore bridge as you approach the ocean shoreline.
What was once a church is now a private residence that stands tall as a beacon in the middle of town. It is valued at $2.1 million and has been on the market for only a couple of weeks when Kinlin Grover Real Estate first posted it on July 23, 2020.
Six giant, original stained glass cathedral windows disperse an ocean of natural light upon the inside living areas, giving it a cozy and well-lit environment. With 7,840 square feet of property, the inside of the house consists of 7,270 square feet of luxurious living with five bedrooms, each room with its own working fireplace, and six bathrooms. The home is custom installed with forced air and central air conditioning for a comfortable living environment.
The granite-filled kitchen is equipped with all Thermador appliances made of stainless steel ideal for anybody who has a knack for cooking. A built-in elevator allows for easy access among three levels of the house for leisure or assistance.
A proud steeple that now poses as a clock tower overlooks the town and a two-car garage adjacent to the right side of the entrance for private off-street parking.
Three master bedrooms with built-in balconies overlook the second level where the dining area, pool table, cocktail and wine bar, and conversing area are located. There's even a mahogany-paneled library for any book worm to dive into for an escape from reality in the comfort of your home.
This truly is a residence of wonder that was once a house of worship, with breathtaking internal wood and carpentry work that was masterfully handcrafted. If you have a couple of cool millions hanging around, then I highly suggest you take a gander at this property before this gem is off the market quicker than you can say, "Holy cow."
More From WFHN-FM/FUN 107