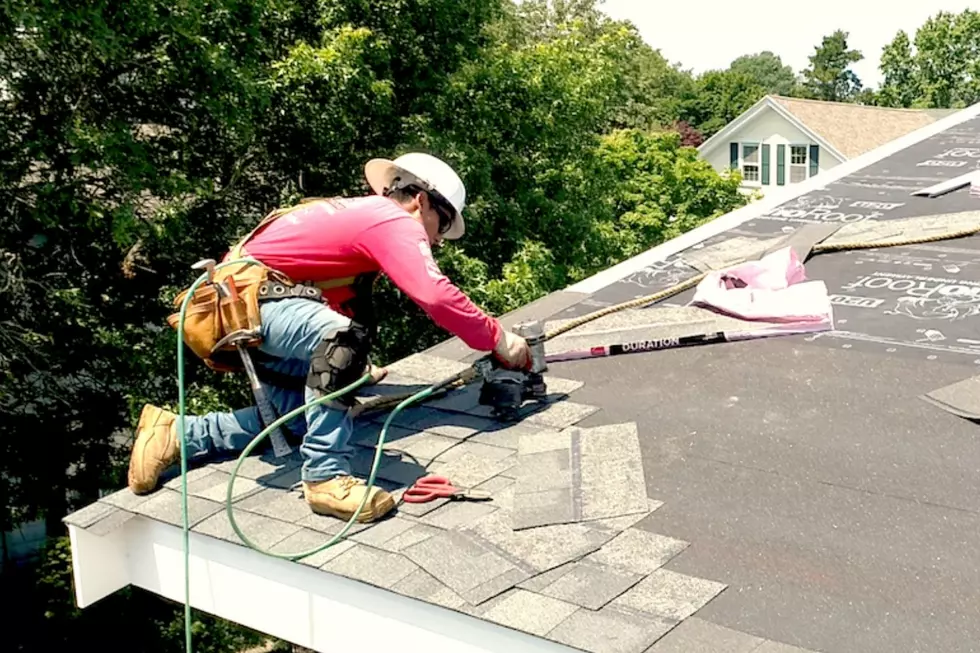 The SouthCoast's Worst Jobs During a Heatwave
Courtesy of Couto Construction
Chelsea Priest is calling for yet another hot one today with highs near 90. We've had at least three or four days in a row with some pretty toasty temperatures.
It got me thinking about my very first job. I worked at the Mobil station in North Andover throughout high school and college. In fact, I left that job to accept my job here at Fun 107 back in 1995.
I remember how rough it was to work that job on days like today. This was well before the days of pay-at-the-pump. I would have to go outside to pump the gas for the customers. I'd check the oil on the red hot engines under the hood, and would work in the garage changing oil and plugging tires. For safety reasons, we were not allowed to wear shorts, and there was no air conditioning.
Because of those experiences, I always think of people who have to work outside in extreme heat and cold.
On today's show, we were talking about the toughest jobs to have during a heatwave.
We got a call from a guy who worked on a fishing boat. As you can imagine, he says the temperatures can get pretty steamy on those boats.
Gazelle also talked about how hot the attics got during a heatwave when he used to work for his dad's HVAC business. He said they'd start their attic work at 5:30 in the morning to avoid being in the attic during peak times.
Here's a list of some of the responses we got. Which one do you think is the worst job to have during a heatwave?
Beware of These 50 Jobs That Might Vanish in the Next 50 Years
Enter your number to get our free mobile app
More From WFHN-FM/FUN 107