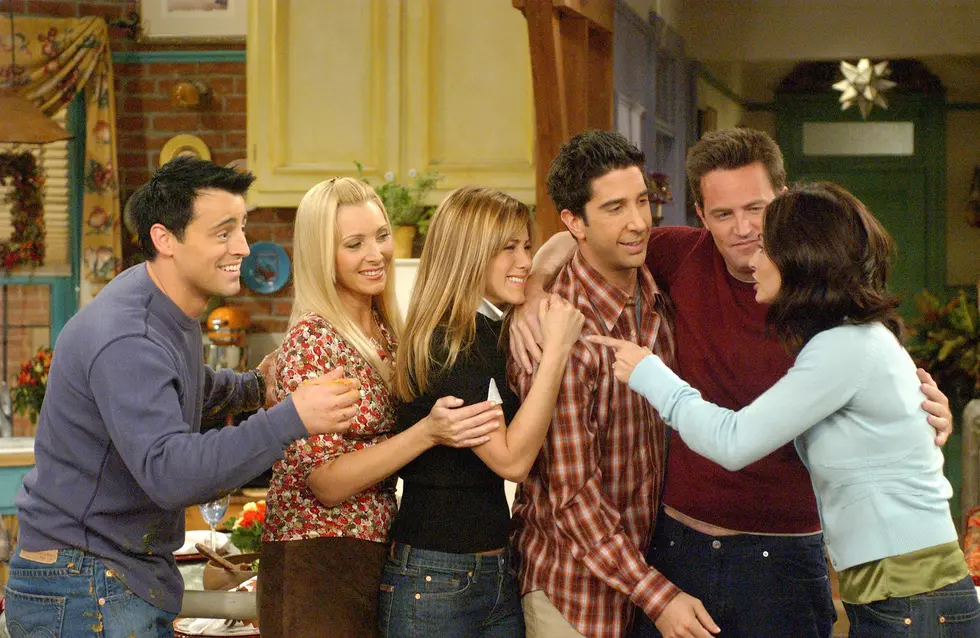 The 'Friends' Reunion Is Going to Be There for Us
FRIENDS (TV Show)
Guys, remember back when the Friends reunion rumors started? Here's a clip from February 2018 and one of the many times Jennifer Aniston was on the Ellen show.
And here we are two years later and guess what's really happening?!
It's official, the Friends reunion is coming to HBO Max and over the weekend, all six Friends stars took to their IG feed. Jennifer Aniston, Courtney Cox, Lisa Kudrow, Matt LeBlanc, David Schwimmer and Matthew Perry posted a Friends flashback pic from when the show was close to wrapping. They all posted the same photo of them in a yellow convertible wearing clothes from the '40s era. No word on exactly when it's coming out, but how amazing that it's really happening?!
Guess who made an appearance on Jim Carrey's Showtime TV series Kidding? Ariana Grande, thats who. She's had some free time after taking a little break from touring and recording, and since she's such a big fan of Jim's (and he of her), the two decided, why not?
Here's what Jim had to say about Ariana:
She played Piccola Grande, the Pickle Fairy of Hope. Ariana was granting wishes along with singing and dancing with Jim, of course.
Kidding follows the story and struggles of children's show star Mr. Pickles, who is played by Carrey.
Meghan Trainor's father is in stable condition after he was hit by a car and hospitalized just before the start of the weekend on Friday. Meghan rushed to be by her dad, Gary Trainor, and posted a photo of the two of them on her Instagram yesterday. She thanked fans for their support and kind messages. The incident happened while he was crossing the street and the driver reportedly stayed at the scene and cooperated with law enforcement.
Enter your number to get our free mobile app
More From WFHN-FM/FUN 107