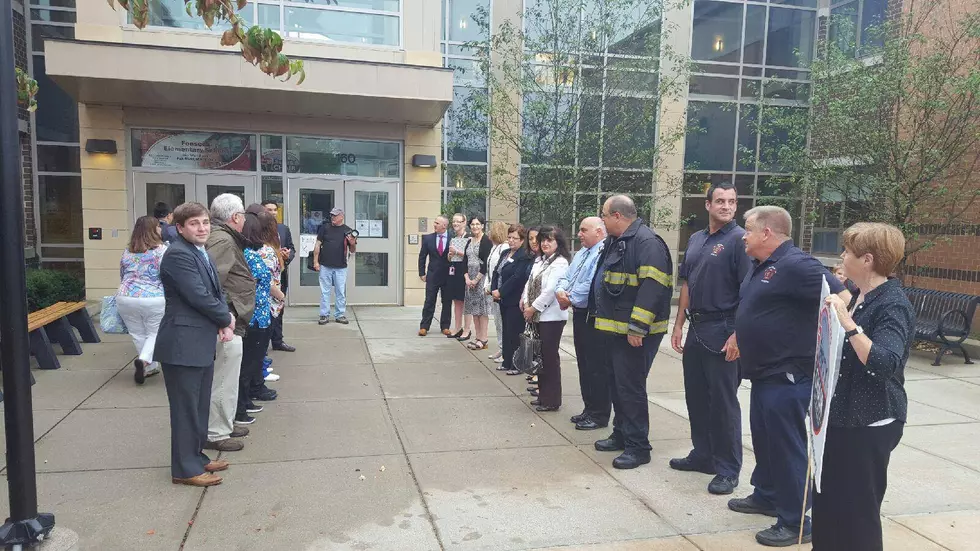 The Fall River Community Cheers on Students on Their First Day
C. McCloskey
A little drizzle did not put a damper on the city of Fall River's enthusiasm when it was time for the first day of school!The city kicked off it's school year on a high note by having community members lined up outside of the entrance to high-five and cheer on students as they returned to class for the year.
Dressed in their work attire, more than 250 supporters from local businesses and organizations like BayCoast Bank, the Fall River Fire Department, St. Anne's Hospital and even Mayor Correia, lined up outside of the cities elementary schools to show their support for the High-Five Initiative and the importance of attendance.
With September being national Attendance Awareness Month, new Superintendent Matthew Malone wanted to get the Fall River community to rally behind their students and help improve the city's attendance for the coming year.
Today was a true testament to the old adage "It Takes a Village" and this village made for a lot of happy kids.
More From WFHN-FM/FUN 107