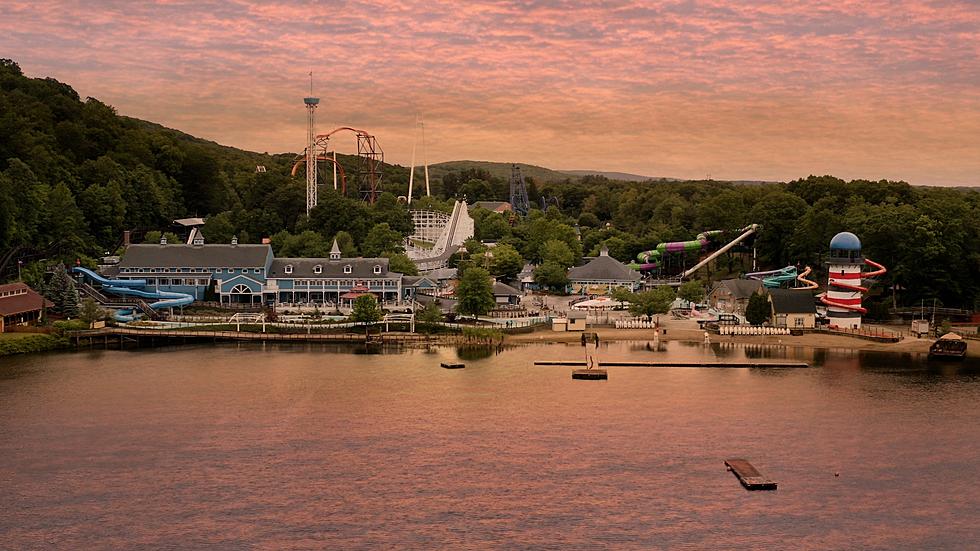 Summer Concerts Return to Lake Compounce on New Floating Stage
Lake Compounce via Facebook
For the first time since the late '90s, summer concerts are back at Lake Compounce in Connecticut.
America's first amusement park is combining all the best parts of summer this season, by adding concerts on its all-new floating stage. Now you won't have to choose between a day at the beach, an afternoon of thrill rides or a night out at a show.
All your summer favorites are together in one place.
Of course, Lake Compounce is known already for its 45 rides and attractions, including a water park and Crocodile Cove. Now you can also catch a show on the all-new floating stage just a few feet from Crocodile Cove.
Literally on the lake, Connecticut's first floating stage has been fitted with lights and sound to give concertgoers a view of live shows from spots throughout the park.
And these are shows you're going to want to see.
The park has bands every Saturday starting on May 27, with major national acts swinging through too.
Country singer Jerrod Nieman starts things off on May 28, '90s rockers Everclear take the floating stage on June 10, CeeLo performs on June 24 and former Whaling City Festival act All 4 One comes to Lake Compounce on July 22.
Local acts and cover bands will round out the rest of the summer dates, with a few slots still to be filled, according to the Lake Compounce website.
The floating stage itself just sounds like something to see and you've gotta expect an act or two to launch themselves into the lake waters at some point in the summer.
Not Quite Warm Enough For Lake Swimming Yet, But At Least It's Not This Cold
Winter isn't over yet in New England and your favorite theme parks are clearly not quite ready for you. See how some of your favorite spring and summer rides look covered in fluffy, white snow
Epic Cape Cod Inflatable Park Does Not Disappoint
Just a short drive up I-195 is a day of family fun just waiting to happen. The Cape Cod Inflatable Park has added the Wicked Waves Water Park for summer 2022, joining the Lazy River, water inflatables, trapeze setup, ninja warrior obstacle course and arcade already at the West Yarmouth park.
It is staycation fun for the whole family that you just have to see to believe.
More From WFHN-FM/FUN 107