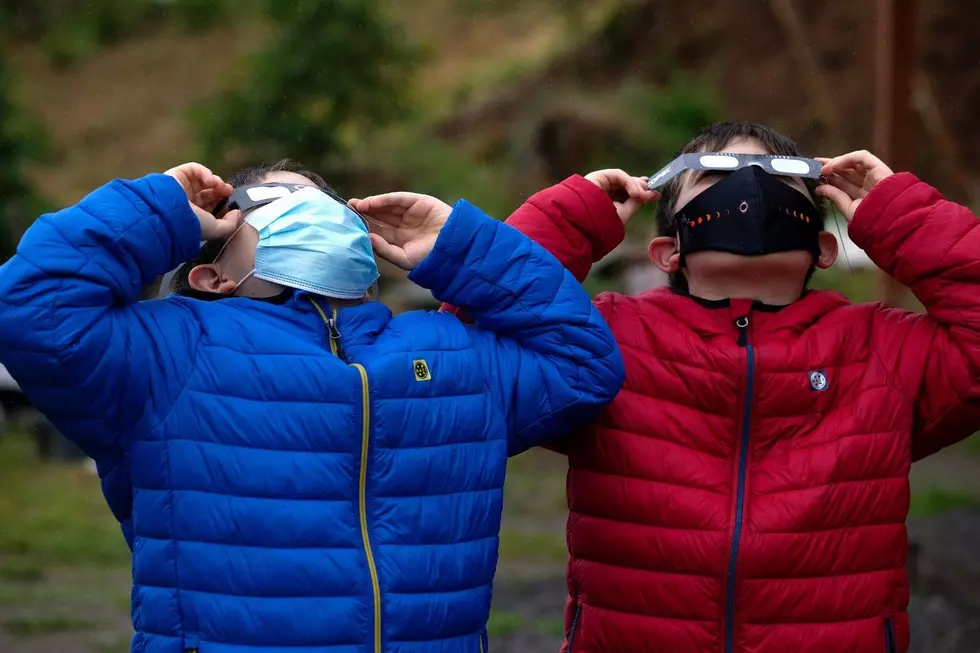 SouthCoast to Get a Rare View of a Solar Eclipse
Photo by Marcelo Hernandez/Getty Images
It's not often that the SouthCoast has an opportunity to witness a solar eclipse, but we'll get a chance in just a couple of weeks.
We spoke with ABC 6 meteorologist Chelsea Priest about it this morning, and she told us that solar eclipses happen periodically, but we don't always get to see them from our part of the world.
Priest told us that while a solar eclipse can happen somewhere around the planet roughly once every 18 months, whether or not we see it here on the SouthCoast greatly depends on the path of the celestial event, and the time of day it is scheduled to occur.
We have a couple of things in our favor with the solar eclipse that will be happening on June 10. Firstly, it is happening during one of the longest days of the year, when the sun rises very early and sets very late. This extends the potential amount of time the eclipse will be visible.
Good news for you early risers like us, Priest said the eclipse will occur during the Michael and Maddie show. It will begin right around sunrise at 5:10 a.m., and will continue to be visible until about 6:30 a.m.
The June 10 event will be what is called an annual eclipse, Priest said, not a total eclipse.  This means some of the sun will still be visible.
The next total solar eclipse with a path over the northeast is April 8, 2024.
Remember, you never want to look directly into the sun during a solar eclipse – or at any other time, for that matter.
How Many in America: From Guns to Ghost Towns
Can you take a guess as to how many public schools are in the U.S.? Do you have any clue as to how many billionaires might be residing there? Read on to find out—and learn a thing or two about each of these selection's cultural significance and legacy along the way.
LOOK: Route 66's quirkiest and most wonderful attractions state by state
Stacker
compiled a list of 50 attractions--state by state--to see along the drive, drawing on information from historic sites, news stories,
Roadside America
, and the National Park Service. Keep reading to discover where travelers can get their kicks on Route 66.
More From WFHN-FM/FUN 107