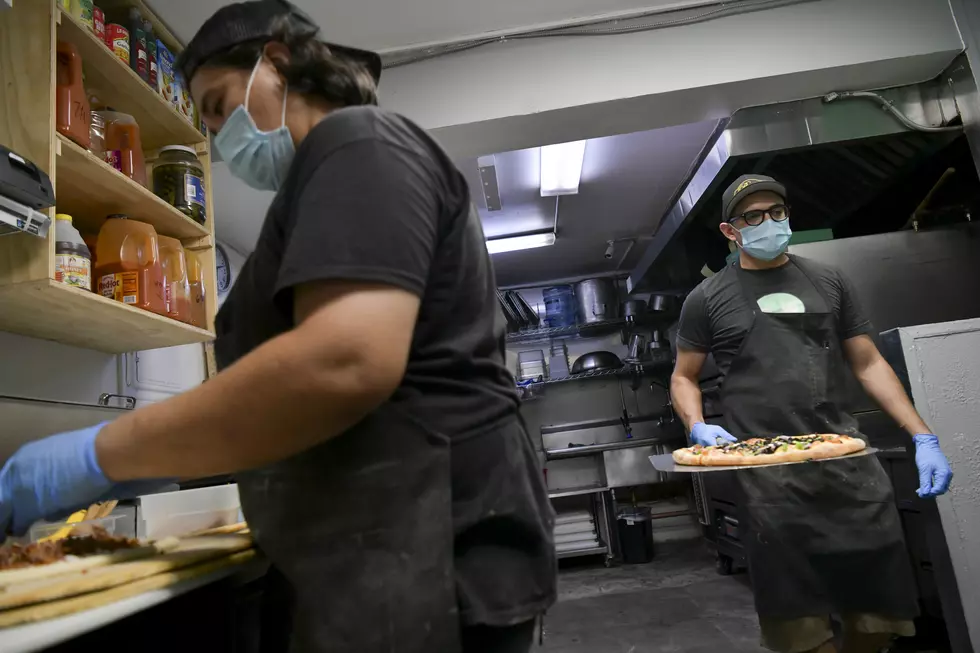 The SouthCoast's Ghost Kitchens
Getty Images
I have to admit that I really didn't have a grasp on what a ghost kitchen was until a couple of weeks ago. I had heard the term floated around over the past few months but really didn't know what it meant.
To me, ghost kitchens sounded like the equivalent of underground college rave parties, but they are actually a little more common than you might think, and they make perfect sense, especially during the pandemic.
Basically, a ghost kitchen is a restaurant that doesn't have any foot traffic to a brick-and-mortar location. Customers will utilize services like Uber Eats, Door Dash and Got Chew to have food delivered to their home or work. They'll place the orders online, the food is cooked up at a (sometimes) undisclosed location, and the food is delivered. There is no dine-in option; sometimes, there is take-out but not always. This approach can dramatically save on overhead costs, which can make or break restaurants during the pandemic.
Locally, Lafrance Hospitality – the owners of Merrill's on the Waterfront in New Bedford and White's of Westport – have been quietly running a ghost kitchen out of their White's of Westport location. It is called Cockpit Charlie's Food on the Fly. The virtual restaurant sells chicken sandwiches, chicken wings, waffle fries, fried Oreos, etc. It can only be found on Door Dash and Grub Hub. They also continue to run Cockpit Charlie's out of the Merrill's location, but that may come to an end soon because of the launch of Backdoor Burgers.
A few weeks ago, Kristen shared with us the story about Fall River's newest ghost kitchen, Hui Hou Poke. This ghost kitchen operates out of the same location as the Thyme Blossom Café and the Meat Shop (working out of the Meat Shop's kitchen) and serves up Hawaiian-inspired poke.
Chuck E. Cheese also ran a ghost kitchen out of its Dartmouth location called Pasqually's Pizza and Wings. If you remember loving the pizza at Chuck E. Cheese as a kid, but would never go there as an adult to order it, this is the answer. Now that the actual store itself has reopened for dine-in and games, you can still call up and just get take-out.
There was a pseudo ghost kitchen that honored Venus De Milo after it closed. Venus Foods was running out of Jillian's in Somerset. You could only order the food online and pick it up at Jillian's. Not a true definition of a ghost kitchen, but not far from it.
Chili's runs a ghost restaurant called It's Just Wings. It is run out of its Wareham, Somerset and Middletown, Rhode Island locations. Its slogan is "Killer Wings, Stupid Prices." Guess what's on their menu? If you guessed wings, fries and desserts, you are correct.
We are predicting that this is just the tip of the iceberg. Expect more SouthCoast ghost kitchens to pop up in 2021.
10 SouthCoast Businesses That Need a Drive-Thru
More From WFHN-FM/FUN 107