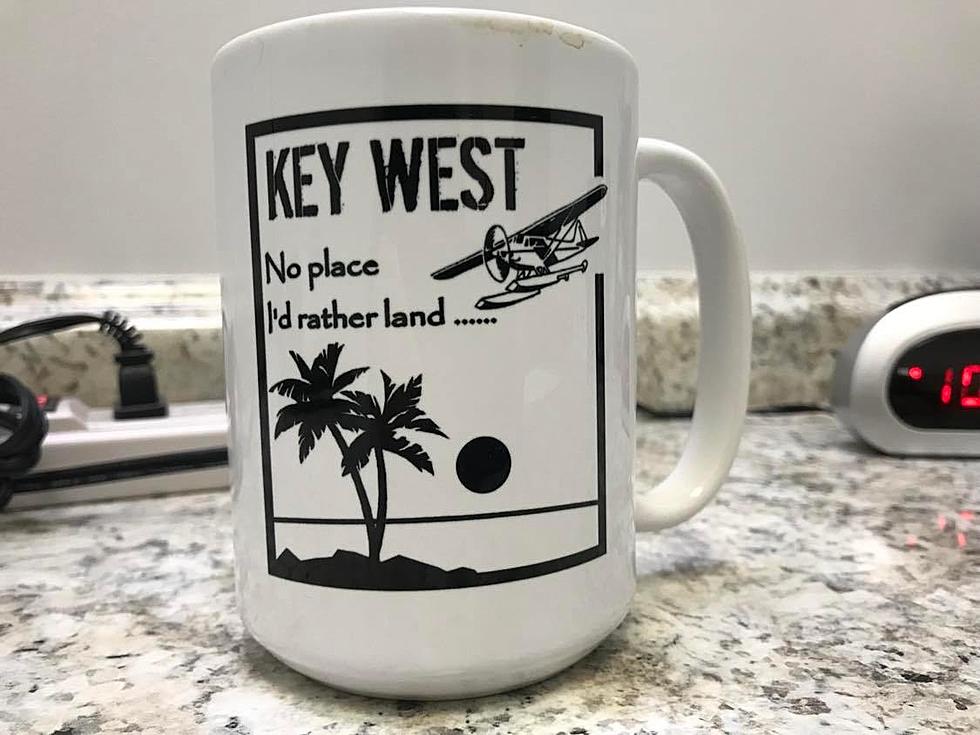 Escape the Chilly SouthCoast Through the Joy of a Mug of Coffee
Barry Richard/Townsquare Media
Traveling is wonderful. It's one of my favorite things to do. Coffee, while not as wonderful as traveling, is pretty special, too. I try to combine the two, which allows me to keep great memories alive in the office and at home when I am back on the SouthCoast.
While some folks collect Christmas ornaments, shot glasses, and other mementos as souvenirs of their travel experiences, I collect hooded sweatshirts and coffee mugs from places I've visited.
Coffee mugs are perfect since we SouthCoasters are obsessed with our coffee. Besides, sweatshirts get limited use outside of the winter months. Coffee mugs get used every day, all year long.
Coffee mugs make a great gift, too. They are inexpensive and can rekindle memories for the recipient, especially when they are unexpected. My wife sent for a Key West coffee mug as a Christmas gift for me a couple of years ago. We visited Key West, a bucket list item for me, just several months before the holidays. It was an incredible gift that reminded me of the amazing time we had together in the Keys.
Returning home to the SouthCoast after a trip somewhere can make you sad. Hoisting a mug full of joe in a mug from someplace you have been can conjure up some special memories.
Do you have a favorite coffee mug that you use either at home or in the office? What makes it so special? Is it from someplace that you've traveled to? Post a picture of your favorite coffee mug on our Facebook page or share it via our app and tell us why you love it.
Tour the World With Barry's Mug Collection
Barry Richard collects two things from the places he's visited: hooded sweatshirts and coffee mugs. He likes to use the mugs when he's home or at work so that he can remember the places he's been and keep those vacation feelings alive. He shares just some of his collection with us.
10 SouthCoast Businesses That Need a Drive-Thru
Life would be a little easier on the SouthCoast if these popular local businesses had a drive-thru option.
More From WFHN-FM/FUN 107