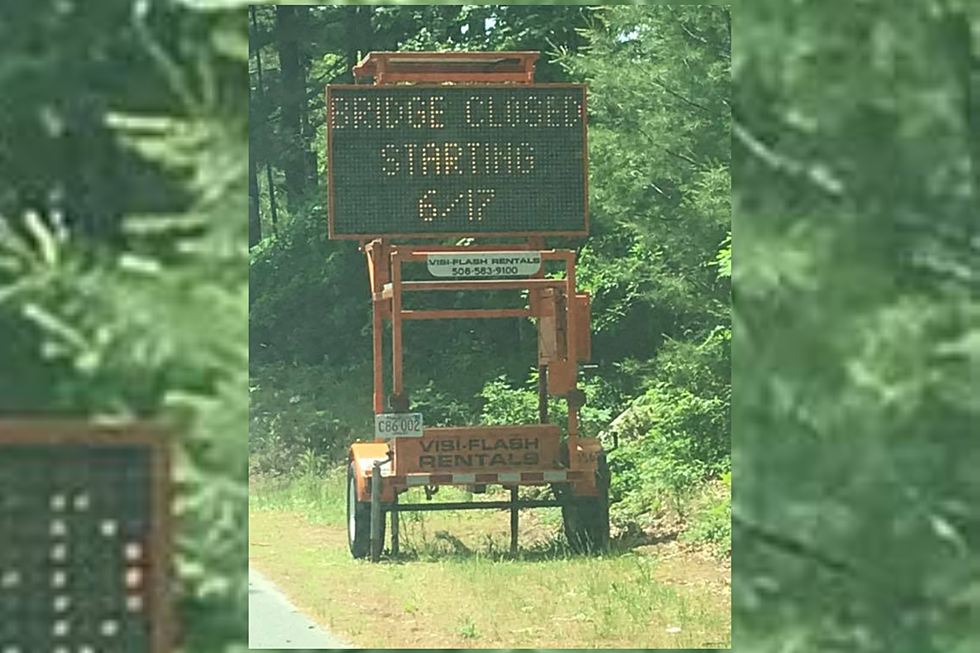 Sometimes Road Closures Aren't a Big Deal, Well Not This Time
Rochester Police Facebook
Great!  How did I not know about this?  This is my route from home to Plymouth and the fastest way I know to get to and from.  Now what?
Mary's Pond Road is a pretty popular route for anyone in the Tri-Town, Wareham and Middleboro areas.  Just as you approach the picturesque Eastover Farm area you'll come to the old fashioned bridge where often people are fishing for trout off the side.  The bridge is very narrow as it is, so driving with caution is always important to remember.  Over the years the bridge has been through a lot of snow storms, tropical storms and hurricanes.  It's no wonder it's in need of some TLC.
The bridge right before (or after) depending on which direction you are driving in, on Mary's Pond Rd in Rochester is scheduled for repairs and will be closed for the week, beginning this coming Monday, 6/17/19.  Plan your route accordingly or you'll be stuck for sure.  That's a loss of about 10-15 minutes of driving time.
More From WFHN-FM/FUN 107