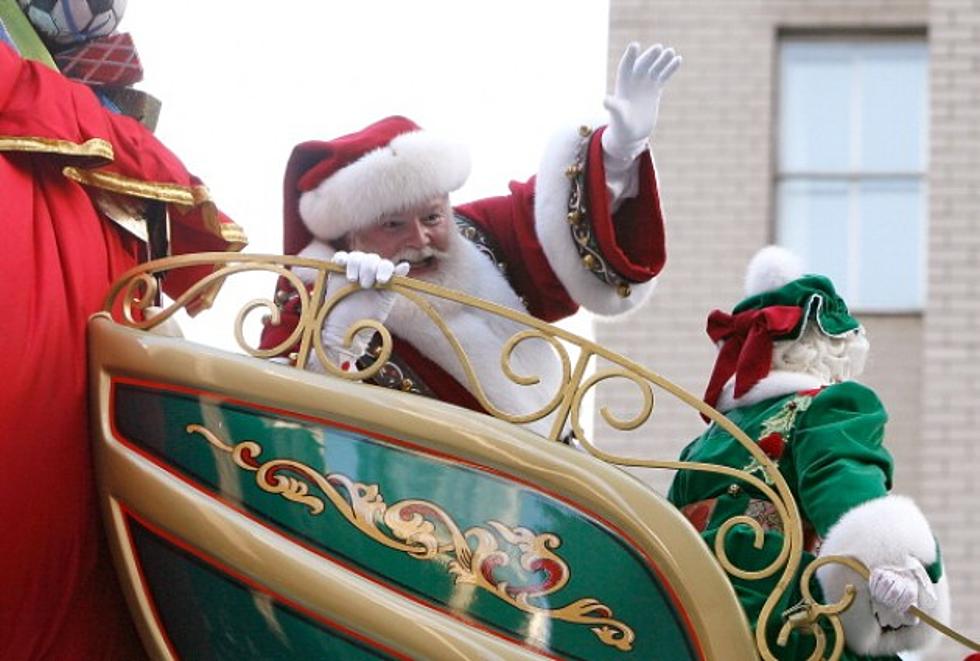 Santa's Jolly Ride Motorcade Will Dash All the Way Through Fall River
Getty Images
Fall River's annual Children's Holiday Parade may have been canceled, but that doesn't mean the big guy is going to skip his visit.
The Mayor's Office along with Greater Fall River Re-CREATION have worked tirelessly to make sure Santa can still visit the Spindle City safely.
"After a strange and difficult year, I am proud to bring these events to the residents of Fall River," Mayor Paul Coogan said. "Our motorcade with Santa will bring some fun and excitement to our children during this abnormal holiday season."
On Saturday, December 5, Santa's Jolly Ride will travel throughout Fall River, bringing Santa to every end of the city, greeting kids safely from the car as he passes through 14 miles of city streets. Included in the motorcade will be favorites from past Children's Parades, including the Worcester Sound and Lights Machine, public safety vehicles, trolleys, and vehicles carrying some beloved children's characters. The finale of the motorcade will be Santa and his elves on their sleigh.
So what's the difference between a parade and a motorcade? Parade routes are dictated by many things including power lines, street lights, corners, and other barriers that make large groups of people, parade floats, and balloons very difficult to direct. A motorcade, however, can drive wherever it needs to because it is simply a procession of vehicles.
Families can see Santa from nearby neighborhood streets and front yards without worrying about getting too close to other people they may not know. The added bonus of a motorcade is it makes it really easy to attend without any huge time commitment. When Old Saint Nick is scheduled to visit your street, you just pop out of the house in whatever you have on, wave as he passes, and go right back to doing what you were doing.
The official route, according to the press release is as follows:
The motorcade will begin at 3 p.m. from City Hall at Sullivan Drive and will proceed east on Pleasant Street, turning right onto Eastern Avenue then turn left onto Stafford Road, taking a right onto Tucker Street, followed by a right onto Rhode Island Avenue.
It will then turn left onto Globe Street, then left onto South Main Street.
At Shove Street, the vehicles will make a U-turn to go back onto South Main Street.
The motorcade will then head north to Sullivan Drive where it will turn right. The route will continue back onto Pleasant Street and take a left onto Thirteenth Street.
It will then head north on Robeson Street, taking a left onto Highland Avenue at St. Patrick's Cemetery, heading south.
The route will continue on Highland Avenue and take a right turn onto Maple Street, followed by a left turn heading south onto Rock Street.
The parade will then turn right onto Bedford Street and will take a left to finish at City Hall. The route is approximately 14 miles.
Anyone with questions or concerns is encouraged to contact Elaina in Mayor Coogan's Office at (508) 324-2600. To follow along and get the map of the event, visit the official Santa's Jolly Ride site here.
CHECK THEM OUT: 100 years of Christmas toys, gifts and fads
Enter your number to get our free mobile app
More From WFHN-FM/FUN 107