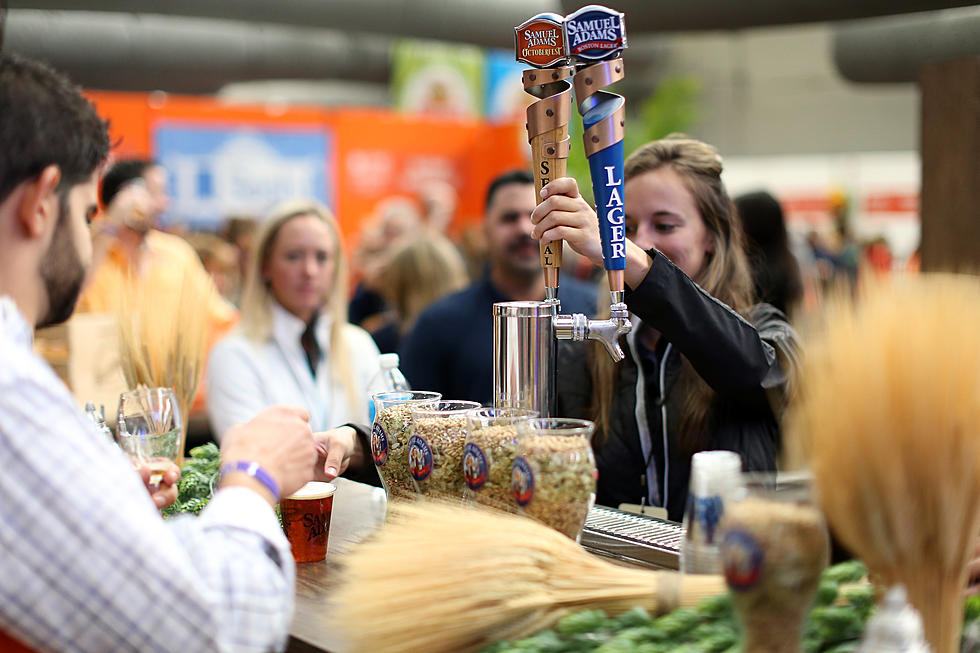 Samuel Adams' New Brew With 28 Percent Alcohol Illegal in 15 States
Neilson Barnard
Samuel Adams has beer lovers raising their glasses after the brewery announced its latest creation that boasts 28 percent alcohol by volume. Sam Adams Utopias is so extreme, it's illegal in 15 states.
When breweries across the country said you couldn't make a lager any stronger, Sam Adams said "hold my beer, and watch this." According to the Sam Adams website, brewing, blending, and aging Utopias is a multi-step, time-intensive and complex process. It's a labor of love that blends pale malt with Munich and caramel malts, giving it a ruby color. A variety of hops are added to balance out the sweetness.
During fermentation, the brewers utilized a yeast strain called "ninja yeast, created for its ability to survive and continue fermenting in an environment that has such a high alcohol level." The process has been 30 years in the making, with their most recent release of batches being aged to 30 years in a variety of barrels.
Imagine waiting that long to drink a beer?
Well, the wait is over, but only for some states. The limited release 25.4 custom bottle is ready to quench the thirst of Massachusetts and Rhode Islander beer drinkers, but states like New Hampshire and Vermont get the short end of the stick. Imagine how they will feel when they learn the secret ingredient is maple syrup.
If you enjoy ports or cognacs, Utopias may be your next favorite beer. Just make sure someone else drives you home after indulging.
Think you can handle the latest creation out of Boston's own brewery?
Seven SouthCoast Spots for a Cold One
The SouthCoast has lots of great spots to stop in for an ice-cold beer, but Gazelle has compiled a list of his top seven places to grab a brew.
More From WFHN-FM/FUN 107