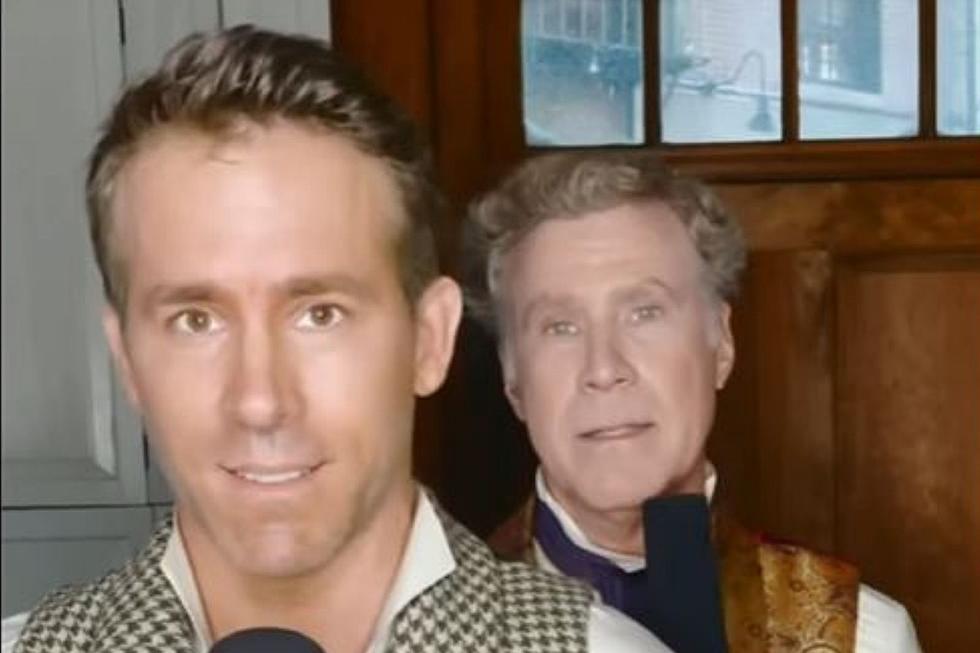 Ryan Reynolds and Will Ferrell Film in Boston for Christmas Movie
Ryan Reynolds via facebook
Ryan Reynolds posted a TikTok video to Facebook on Monday, September 13 showcasing his singing talents and that of his costar, Will Ferrell. The two are fully dressed in costume and the Hollywood star writes, "Late to Mika's Grace Kelly Tik Tok trend but way early for our Christmas movie musical."
As it turns out, Reynolds and Ferrell are currently in Boston filming this Christmas movie musical and filmed that Tik Tok video on the set of "Spirited." DJ 4EIGN of Jamn 94.5 FM in Boston posted a behind-the-scenes look of the set on his Instagram page on Tuesday, September 14.
According to IMDB, "Spirited" will also feature Octavia Spencer and is a "musical version of Charles Dickens's story of a miserly misanthrope who is taken on a magical journey."
Could Boston's city landscape, cobblestones, and brick building pose as a suitable double for England's streets?
A Christmas Carol is one of my all-time favorite Christmas movies and it feels like there is a new rendition of the film every other year. I am eager to see what this version of the classic Dickens' tale will be like. With big names tied to the project like Reynolds, Spencer, and Ferrell, it is sure to be a hit. Ferrell is already known for his role as Buddy the Elf in the 2003 movie, Elf. Will this Christmas film be just as popular?
'Hocus Pocus 2' Sets Being Built in Lincoln, Rhode Island
Sets are going up at Chase Farm in Lincoln, Rhode Island for the filming of Hocus Pocus 2, although filming is still a few weeks away from the looks of things. Check out where the Sanderson sisters will soon roam.
More From WFHN-FM/FUN 107