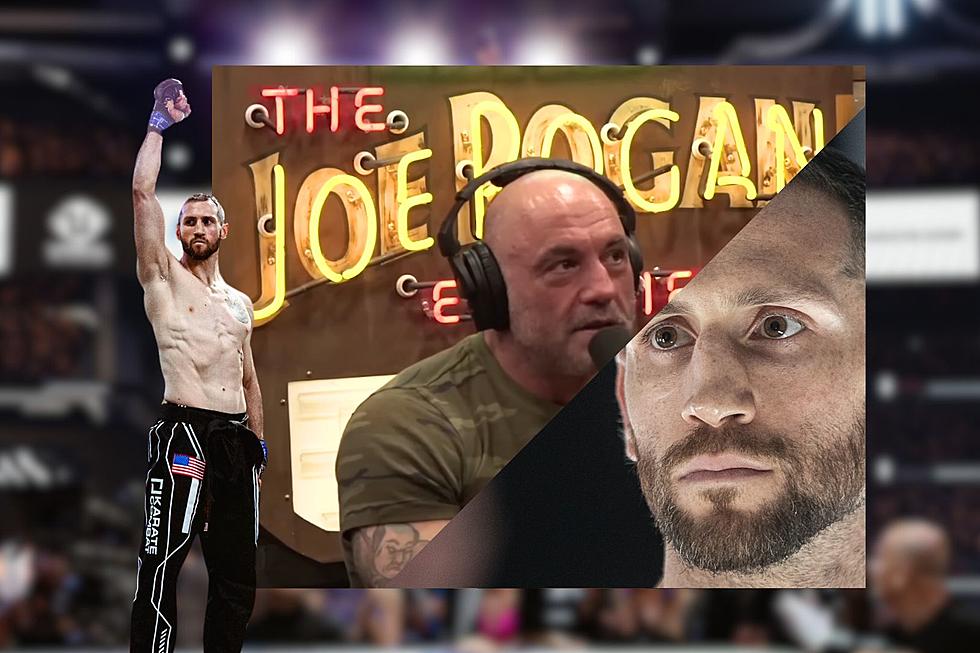 Rhode Island Fighter Gets Huge Shoutout on 'Joe Rogan Experience' Podcast
Powerful JRE/Youtube & Karate Combat
Proud wifey alert!
On Tuesday, a gigantic milestone was reached in the Levine household.
UFC color commentator, podcaster and comedian Joe Rogan talked about my husband, Ross Levine, on his hugely popular podcast The Joe Rogan Experience.
For a fighter like Ross, this is the highest form of flattery, and as his wife, I can barely contain my excitement for Ross and this huge moment in his fighting career.
Rogan's guests on his podcast are a "who's who" of the biggest names in media, from athletes and politicians to comedians and influencers. Rogan has interviewed them all.
On Tuesday's episode, Rogan welcomed Bas "El Guapo" Rutten, a former UFC Heavyweight Champion and absolute legend of the sport.  These days, Rutten is the color commentator for a fight league called Karate Combat, the league in which my husband is the Middleweight Champion.
"El Guapo" and Ross have formed a strong relationship ever since Ross started fighting for Karate Combat, and when the MMA legend mentioned to us that he would be joining Rogan on his podcast, we never imagined the kind words that Rutten would say about Ross "Turbo" Levine.
To almost 15 million Spotify subscribers, Bas Rutten praised Ross for his fight IQ (one's ability to read an opponent and employ the right fight technique) and his incredible ability to dominate every moment of every fight.
I still haven't picked my jaw up off the floor.
Check out the episode, where Rutten and Rogan not only talk about my husband, but also talk about Karate Combat as a whole, other stars of the league and a few funny stories thrown in.
SouthCoast's Fittest Crossfit Athletes
Using the results from the 2022 Crossfit Open, here are the SouthCoast's Fittest Crossfit Athletes.
Best SouthCoast School Districts For Athletes
There are lots of different ways to rank SouthCoast schools, student-to-teacher ratio, test score results and more. Though for hundreds of student-athletes, one way may mean more than others.
New school data from across the state has ranked schools by their sports programs and here is how school districts on the SouthCoast stack up.
More From WFHN-FM/FUN 107