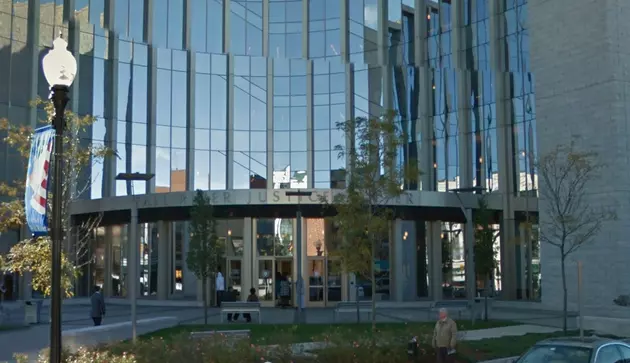 Rhode Island Man Sentenced For Rehoboth House Break
via google maps
A Rhode Island man was given a five year prison sentence following his conviction in connection with a Rehoboth house break.
Gregg Miliote, Director of Communications for the Bristol County District Attorney's Office, says that 39-year-old Vincent Derrico pleaded guilty last week to two cases charging him with breaking and entering in the daytime, larceny from a building, and failure to appear in court.
Rehoboth police were dispatched to a home on June 28, 2012 over a report of a break-in.
One of the homeowners told police they came home to find blood in the stairwell and a broken window in the bathroom.
A further inspection by the homeowners revealed that an upstairs bedroom had been rifled through and everything was out of place.
It was also discovered that numerous items were stolen from the home including money and numerous expensive heirloom pieces of jewelry.
The crime scene was photographed and blood samples and fingerprints from a screen inside the home were processed by State Police technicians from the crime lab.
Miliote says that on June 12, 2014, Rehoboth police received correspondence from the Massachusetts State Police Forensic and Technology Center regarding a CODIS match related to this case which had been linked to the DNA profile of 39-year-old Vincent Derrico, who was incarcerated in Rhode Island.
An arrest warrant was issued for Derrico and he was arraigned in Superior Court.
Miliote says Derrico was then released on bail, and defaulted.
He was located eight months later and arrested by State Police.
Derrico must also serve two years of probation after his release.
More From WFHN-FM/FUN 107