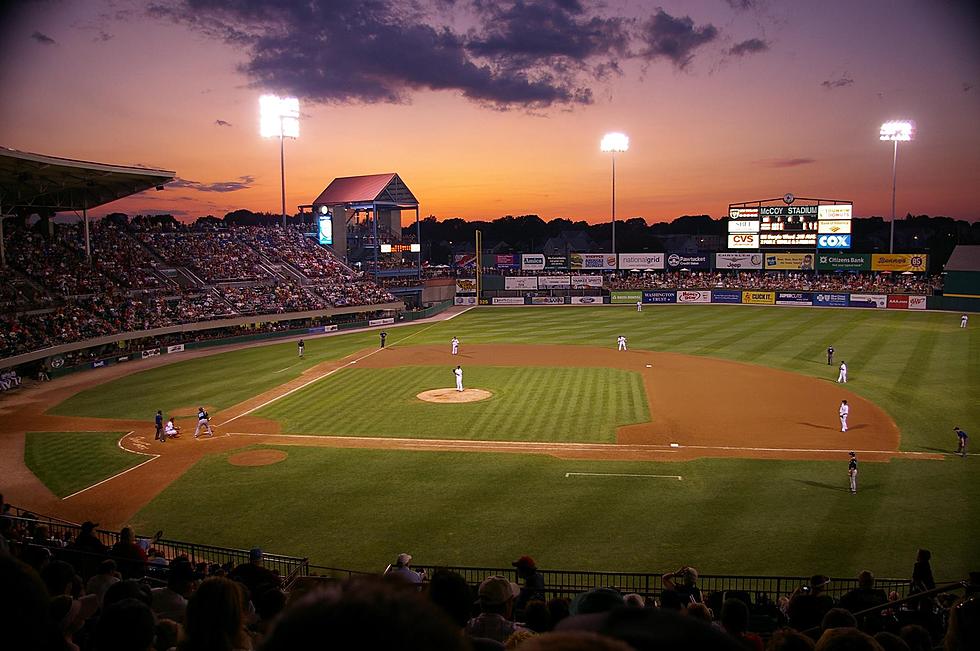 Paw Sox Are Back and Ready for Another Great Season
Pawtucket Red Sox/Facebook
Opening Day at McCoy Stadium is right around the corner and the Paw Sox organization has added several new events this season geared towards families and kids.
The Pawtucket Red Sox will open their 2019 home season McCoy Stadium on Thursday, April 11 against the Syracuse Mets. The current Mets outfield prospect and former Heisman Trophy-winning quarterback Tim Tebow is expected to be with Syracuse at the start of the 2019 season. The Paw Sox will be handing out World Series Championship posters to the first 5,000 people in the stadium.
Like they always do, the Paw Sox will be lighting up the skies with their signature fireworks display set to music after every Saturday night home game. They will also have additional dates leading up to the Fourth of July. These Saturday night games have become a tradition during the summer with our boys. We love everything about the Paw Sox games and will really miss this when they move to Worcester.😕
Something new for 2019, the Paw Sox will introduce "Legendary Fridays," celebrating "50 Years Together" as a proud Boston Red Sox affiliate. There will be tons of giveaways and appearances by legendary figures from over the years. The ball club will also celebrate the Boston Red Sox' 2018 World Series Championship during the games this summer.
Paw Sox season tickets, group tickets, flex tickets, and mini-plans are available now in person at the box office at McCoy, at pawsox.com, or by calling (401) 724-7300.
The official Paw Sox Facebook page says, "The 2019 season will mark the 77th Anniversary of McCoy Stadium, which opened in 1942, and is the oldest ballpark in the IL (by 46 years) and in all of Triple-A Baseball (by 17 years). This season will represent Pawtucket's 47th consecutive year in the International League, with all 47 years as an affiliate of the Boston Red Sox." That's pretty impressive and really exciting stuff!⚾️☀️
More From WFHN-FM/FUN 107