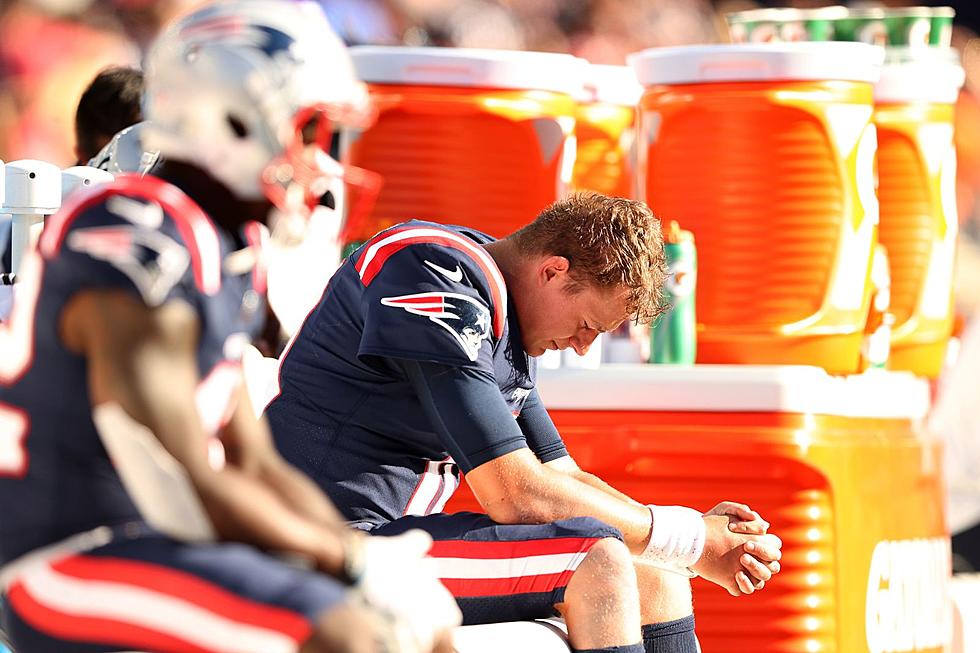 Patriots Preview: Can Mac Bounce Back Against the Saints?
Photo by Elsa/Getty Images
It wasn't quite the take I expected when we talked to ABC 6 Sports Director Nick Coit Friday morning for our Patriots Preview segment.  Coming off of the Patriots worse loss in the Belichick era, I expected a more dour mood.  But there was Coit showing us that even after Dallas put the Patriots on a one way ticket to Slapsville, there still was hope.
But how?
How could Coit find anything positive coming out of that atrocity of a game?
"The way the offense looked last week was not good.  The way the offense has struggled this season is not good." said Coit.  "But the Patriots are 1 and 3.  That's exactly where I thought they'd be 4 games in.  And guess what?  They did it by putting up a pretty good fight against the Eagles and a good Miami team."  It's all about how you look at their record.
What About Mac?
Is this really the guy you can look to for the next 5 years?
"Well, this was a performance that makes you question it.  I thought the first three weeks Mac was pretty good.  He was making good decisions, he was spreading the ball around.  Some of the issues in the first three weeks were protection, the offensive line, and guys getting open.  But this game was different, Mac made some really costly mistakes.  What we'll be watching this week is how Mac bounces back.  That will be the interesting thing."
Will the Patriots Win?
"This Saints offense is struggling as much, if not more than, the Patriots offense.  They brought in Derek Carr and still have Michael Thomas, but they are off to a slow start.  They have not been scoring."  Nick Coit is predicting a rather boring, low scoring game for Sunday at Foxboro.
Nick Coit is predicting that the Patriots will beat the Saints to improve to 2 and 3 on the year.
"It may be a low scoring game, but I think the Patriots can go out there and win on Sunday at Gillette."  Coit picks the Patriots.
More From WFHN-FM/FUN 107