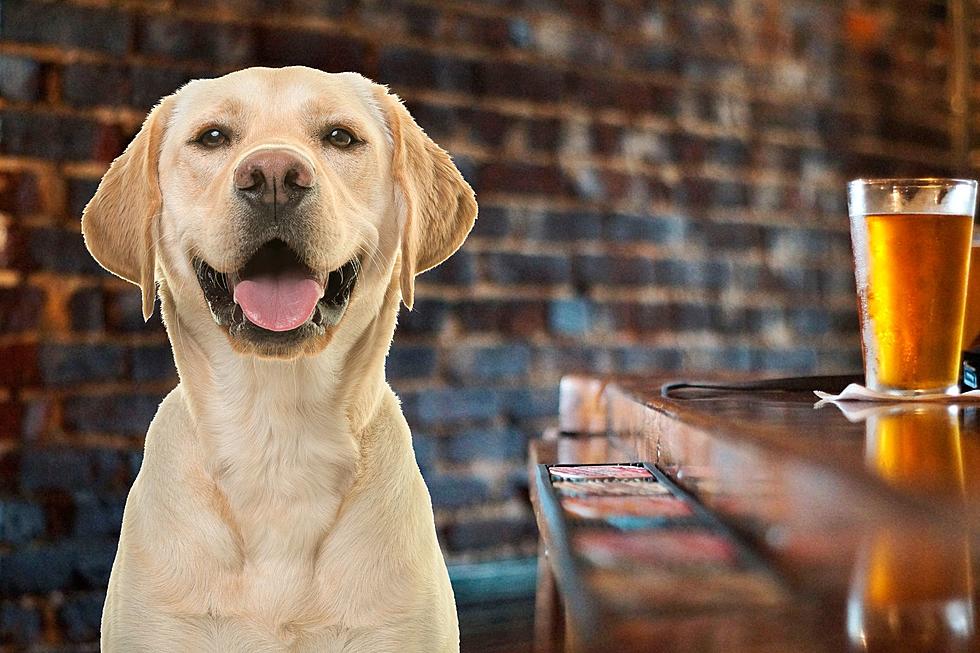 Cheers! New Dog Park with Full Service Bar to Open in Everett This Week
Canva
This is the kind of place where dogs rule and their humans can drool over the full-service bar and local food options. It's called Park-9 and it combines a human's love for restaurants and a doggie's love for parks under one roof.
Grab your leashes and get ready for the Grand Opening of Park-9 on April 13th in Everett, just 90 minutes from the SouthCoast.
The Story Behind Park-9
Park-9 was formed thanks to a 3-year-old golden retriever named Nora, who is loved unconditionally by Tess Kohanski, Emily Gusse, and Chris Kohanski. Tess and Emily love bringing Nora anywhere and everywhere, but there are few places that allow four-legged friends, so the three humans set out to create a "unique and inclusive gathering space" that enriches the lives of both dogs and humans.
Park-9 was the answer.
What is Park-9?
It's the perfect marriage of the bar scene and doggy adventure land. Park-9 is 10,000 square feet of climate-controlled space for year-round enjoyment.
Let your dog off the leash in designated areas, pull up a barstool and order a "Bob Barker", and chill out with friends knowing that your dog is living their best life, while you live yours.
Park Offerings
"Gone are the days where dogs (and their humans) are relegated to the small patio in the parking lot," said Park-9. "We've combined the best of two classics: The Bar and the Dog Park."
Both Memberships and day passes are available, but registering your dog is required before entry. Park-9 also offers doggy daycare, with daily rates available. Owners will even get a doggy report card and status updates on the pup's experience at daycare.
No dog? No problem. This unique experience is for everyone.
The Grand Opening of Park-9 takes place Thursday, April 13th on Waters Ave. in Everett, where dogs, drinks, and good vibes will live.
The SouthCoast's Dog-Friendly Restaurants
If you've been searching for a restaurant where you can take your dog with you for a bite to eat, here are some of our faves on the SouthCoast.
New Bedford's Most Popular Dog Names for 2023
The numbers are in and these are the most popular pup names in all of New Bedford for 2022.
Is your pet's name on the list?
More From WFHN-FM/FUN 107