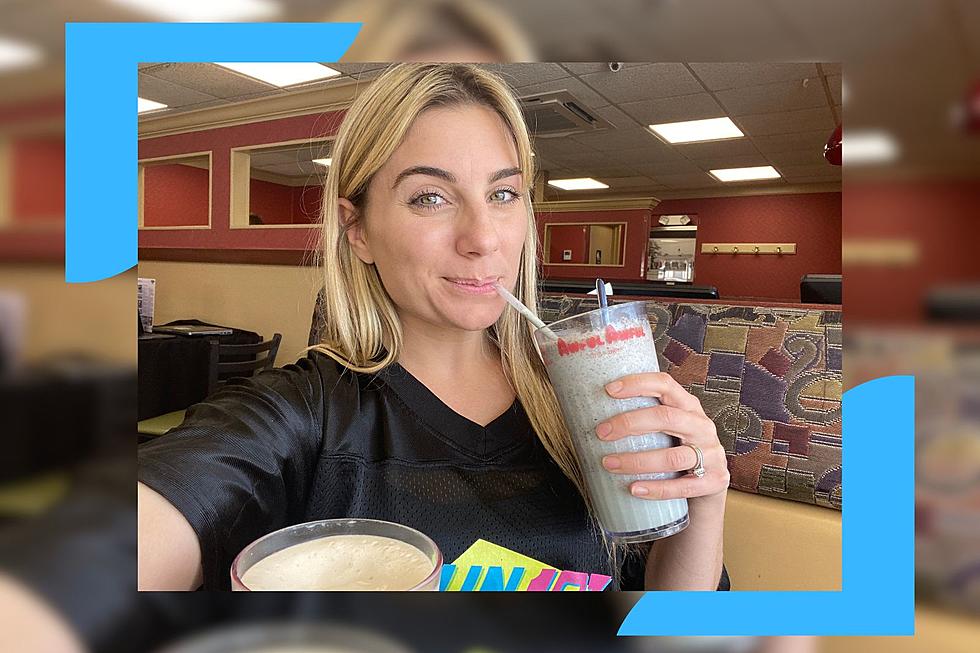 Fall River Newport Creamery Shares Origin Story of Its Most Iconic Treat
Maddie Levine/Townsquare Media
Today, I spent the afternoon at Newport Creamery in Fall River and was "tasked" with trying some of their new menu items.
From the Philly Waffle Grilled Cheese and Holy Cow Stack Burger to the Milk and Cereal Banana split, they were all home runs.
While the new items didn't disappoint, Newport Creamery will always be known for its delicious concoction of ice, milk, and add-ins known as the Awful Awful.
But when did the Awful Awful come to be?
Katelyn Dodson, the district manager of the Fall River location, has been with the company for seven years and she shared with me the true origin story of the Awful Awful.
Newport Creamery may have started in Rhode Island, but its most iconic beverage did not.
The Awful-Awful was born in New Jersey at a family-owned ice cream parlor called Bond's Ice Cream.
"Mason Rector, the founder and original owner of Newport Creamery, would vacation to New Jersey with his family," explained Dodson. "There, is where Rector stumbled upon the famous Awful Awful."
As for the name, it stems from a customer that stopped into Bond's to try the creamy treat. They proclaimed it was "awful big and awful good" and the saying just stuck.
Rector asked the ice cream parlor if he could bring the recipe to Rhode Island, where he would open his first Newport Creamery location in the early 70s.
It was a huge hit, and after Bond's closed its doors for good, Rector purchased the trademark for the Awful Awful, making Newport Creamery the sole owner of the delicious treat.
The original Newport Creamery in Middletown, Rhode Island has been thriving since the early 70s and has since grown throughout Rhode Island and into Massachusetts.
So, whether you order your favorite Awful Awful at the Newport Creamery in Fall River, Seekonk, or Rhode Island, make sure you raise your glass to Bond's Ice Cream.
Without them, the Awful Awful would just be an insult instead of an iconic drink.
15 SouthCoast Menu Items We Wish We Had the Recipe For
From Portuguese food to sweet treats, these local dishes are a crowd favorite we wished we had the recipe for.
Where to Find Mouth-Watering, Over-the-Top Desserts on the SouthCoast
Stop denying your sweet tooth and let it thrive. The next time the mood strikes, here is where to find the best of the best desserts on the SouthCoast.
More From WFHN-FM/FUN 107