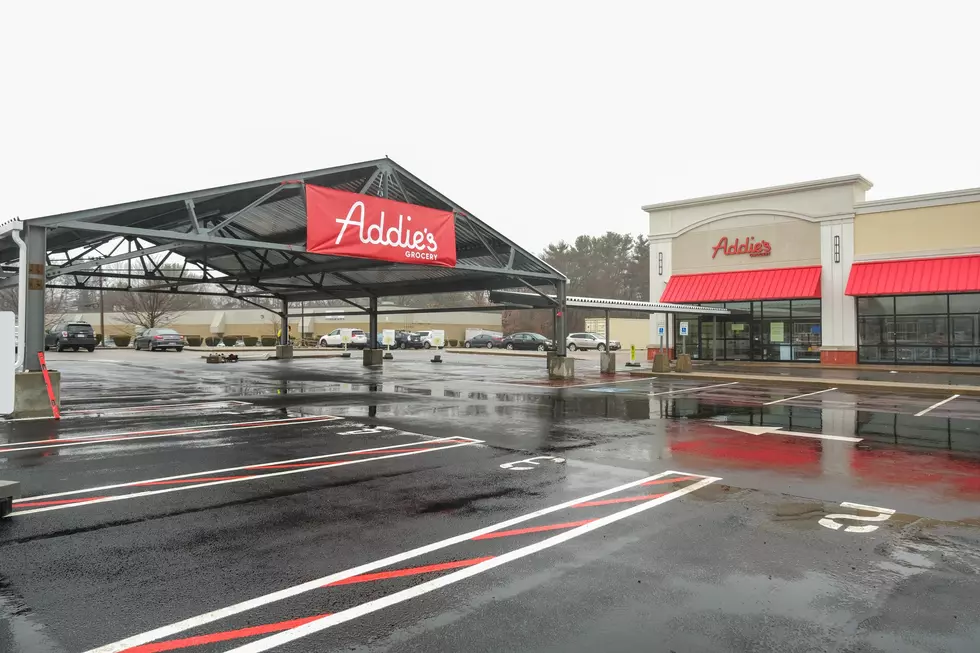 New Massachusetts Supermarket Should Come Closer to the SouthCoast
Addie's Grocery via Facebook
A new supermarket chain has opened its first Massachusetts location in Norwood, but I think one should come much closer to the SouthCoast.
The market is called Addie's and it is the first supermarket to offer drive-up groceries exclusively. Yes, that means you cannot physically walk into this market and buy your groceries. You have to shop online before you go, then swing through and pick them up.
I love this idea so much.
In all honesty, my favorite thing about the post-pandemic world is all the drive-up options available. Target, Walmart, Kohl's, Macy's —  you name the store and they likely offer curbside pick-up on their merchandise these days.
I am all about this. I hate wandering through a store trying to find the thing that I want. Searching on a store's site, throwing it in my virtual shopping cart and then driving by to scoop it up is awesome if you ask me.
So when I heard about Addie's opening in Norwood, my only wish was that it would have a location closer to the SouthCoast.
I know not everyone is into supermarket shopping online, ike my mother who hates this idea and says she will always pick out her own food items.
Her theory is that the store won't give her quality items and I can understand this theory, though I have never experienced it myself.
As someone who shops for food almost exclusively on an app and then drives over to pick it up, I can say the quality I get is almost always great. And for the very few times I have gotten something I didn't think was up to my personal standards, the market was fantastic about making it right.
With so many drive-up options these days, why the need for a drive-up-only market?
Well, my only complaint about driving up for your food is the wait. Sitting in my car for sometimes 10-15 minutes honestly bothers me. I know it shouldn't because of the time I'm saving even doing drive-up, but it does.
At Addie's, that apparently won't happen.
The market says it'll get your food out to you in two minutes or less, letting you get on with your day or get home to make a last-minute meal.
I love all of this and can only hope like-minded people make it a success so more Addie locations can come to Massachusetts.
LOOK: Food history from the year you were born
From product innovations to major recalls,
Stacker
researched what happened in food history every year since 1921, according to news and government sources.
More From WFHN-FM/FUN 107