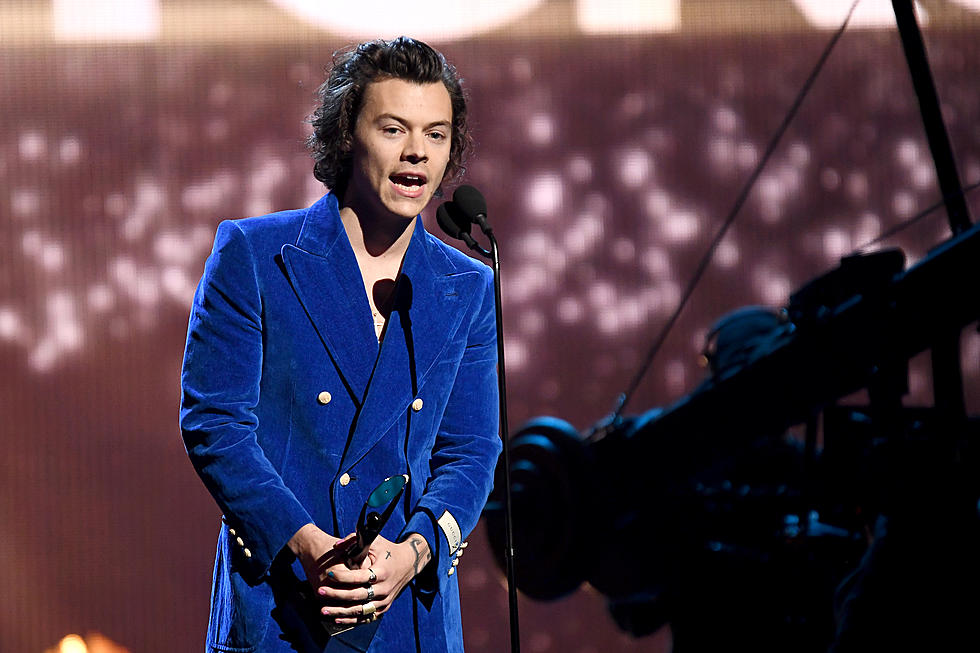 One Direction-er Is Getting Frisky [WICKED OR WHACK?]
Getty Images For The Rock and Roll Hall of Fame
As I mentioned a few weeks ago. I feel like all the One Direction boys call each other when they are about to release new music. When one does it, the others follow. We heard form Liam Payne, Niall Horan, and now Harry Styles.
Harry's new song definitely stays in his lane with the rocky leaning tone to it.
He does, however, tap his foot in a different arena for the music video.
I'll admit, I had to listen to the song a few times before I liked it. Watching the music video, however, gave me a whole different perspective on the song. It appears that Harry is dabbling in his sexuality in the music video.
I'm wondering if Harry has been having that "rock star" life we have seen in the movies.
If you haven't watched the music video yet or missed hearing the song on the air, take a minute to watch it now:
It's a steamy video for sure. Harry looks great in it. Super chill vibe he has going. Rumors has it, he is planning to head out on tour again in 2020. It makes me wonder how he will bring this video to life on stage. Will he pull a Madonna and be ahead of his time? Or is Harry just in time?
The important question here is, do you think the new Harry Styles song is "wicked" good or totally "whack?" Vote now and tell us if we should add is to the Fun 107 playlist.
After that steamy video, I need to take a shower.
More From WFHN-FM/FUN 107