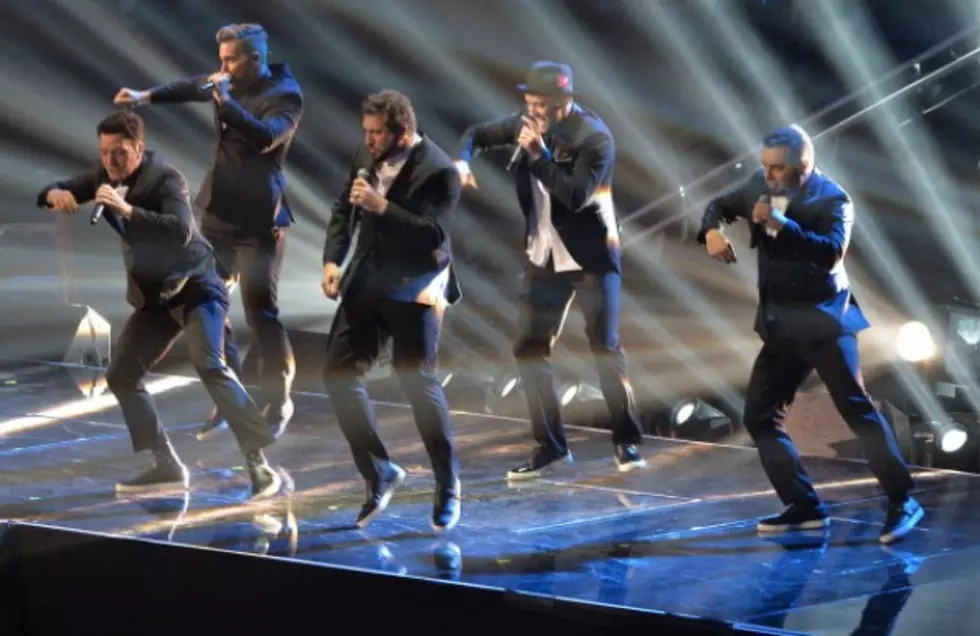 NSYNC Reunion Rumors Running Rampant
Rick Diamond/Getty Images for MTV
With some new sightings in Minnesota, the rumors of an NSYNC reunion for the Super Bowl halftime show are at an all-time high.
Sources at TMZ say the former boy banders have been spotted hanging around Minneapolis.
According to the celebrity site, Joey is just in the area for appearances at Super Bowl events. He also point blank told TMZ while in L.A. last week that the reunion wasn't happening.
Lance Bass has also been seen up north...he shared a photo of himself skiing in Wyoming on Wednesday...that's pretty close to Minnesota, right?
No one has reported spotting Chris Kirkpatrick or JC Chasez, but never say never NSYNC fans!
I, for one, am hoping this happens, as I know many other ladies are.
Justin himself, of course, has told the press a reunion is not a planned part of his halftime show...but do we believe him?
Wouldn't it be cooler for him to surprise us all with the group get together? Wouldn't you be more excited if it seemed to come out of nowhere, rather than sitting and waiting for it to happen?
Who knows how it will really go down this Sunday at U.S. Bank Stadium, but reunion or no reunion...it'll be one HOT halftime show.
More From WFHN-FM/FUN 107