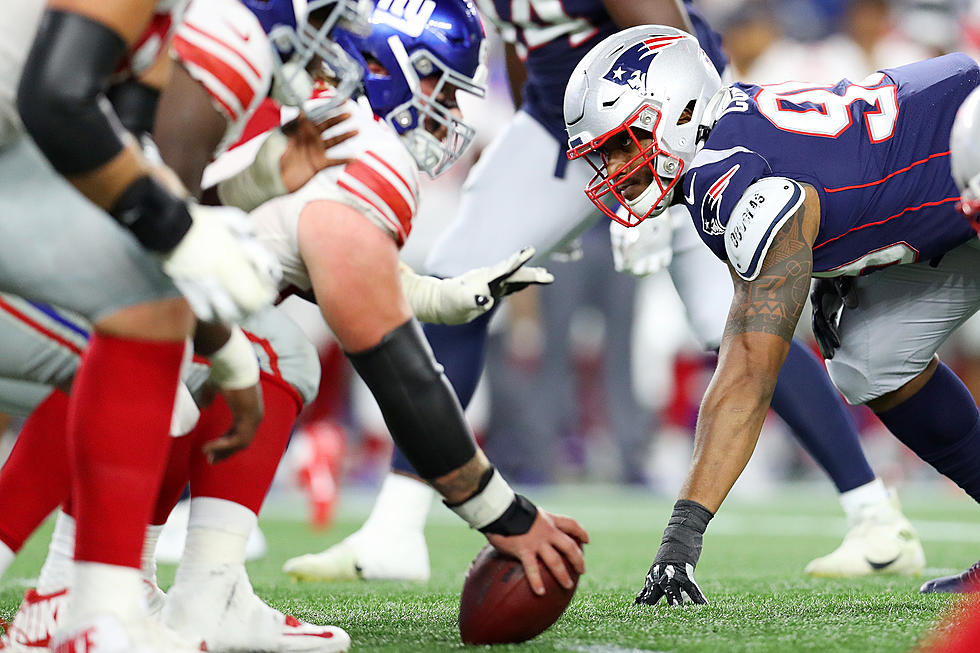 Nick Coit's Patriots Preview: Pats vs. Giants
Getty Images
I hate Thursday Night Football. I hate it. I hate it.
If I didn't have to wake up at 3:30 in the morning, I might like it a little more, but only a little. I'd definitely like it if I lived on the West Coast, where it begins at 5:20 p.m. instead of 8:20 p.m. Thursday Night Football is just on too late.
Nick Coit agreed and said that there were many players that would also line up to agree with me about Thursday Night Football. The turnaround is just too quick.
"We're barely finished talking about the Redskins game on Sunday afternoon, and now, here we are on Game Day, and I'm expected to break down tonight's Giants game. It's too much, too close," said Coit.
Nick also told us that he believes that it has an effect on the football that is played. Most notably, the absence of Saquan Barkley in tonight's game.
"If this game were on Sunday, instead of tonight, Barkley would most likely be playing," said Coit.
Another name we (most likely) will not see tonight on the field at Gillette is Eli Manning. Eli has been replaced by the Giants rookie quarterback Daniel Jones. The transition for the Giants has gone pretty well so far.
"They invested a first-round pick into this kid, so it's good, go to him, turn to him, see what the kid can do. He's going to have his growing pains, but it looks like the Giants have found their next quarterback, and that's a good thing," Coit said.
So, how will the Patriots perform tonight?
Nick Coit points to two interesting facts:
1. Bill Belichick has never been beaten by a rookie quarterback at Gillette with a record of 12-0.
2. Brady is 12-1 in his career on Thursday nights. Even on a short week, Brady is able to prepare to win.
Coit's prediction: Patriots 24, Giants 3.
More From WFHN-FM/FUN 107