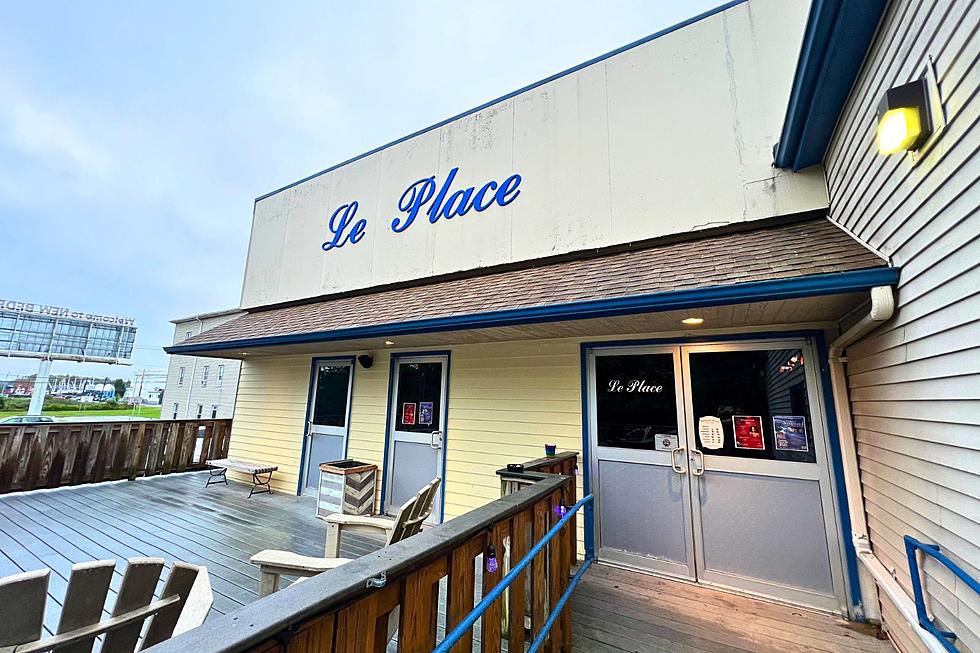 A Well-Known New Bedford Bar Is Getting New Ownership and a New Name 40 Years Later
Gazelle/Townsquare Media
A well-known bar in New Bedford's North End will soon be rebranding itself.
Le Place on Kenyon Street may not have been the city's first LGBTQ+-friendly bar, but it most certainly has become the oldest around. After 41 years, the sign outside the yellow building will no longer display the words "Le Place" and will soon be called Club 11.13.
New ownership, new renovations, and new rebranding are on the way, yet the bar will remain a safe place for the LGBTQ+ community to come together over a cold drink.
On October 1st, Le Place owner Lucy Langevin is passing the torch to Susan Thomassen and Jessica Fritze.
"We'll close down for a couple of weeks to get everything situated and the liquor license transferred, but will re-open sometime in October," Thomassen explained, "We're hoping to have a block party."
When the announcement was made that Langevin was selling the bar, the regulars and community were saddened by the news. That's when Thomassen and Fritze took action into their own hands.
"This place has deep roots in the community," Thomassen said, "It's always been a safe place for elders and young people coming of age, and it was heart-breaking to hear so I stepped in to keep the legacy alive."
Although plans for upgrades and renovations are in store, Thomassen and Fritze have vowed to maintain the same safe community the bar has built throughout the years. As of Wednesday, September 30th, it will be the final day for Le Place.
The numbers in "Club 11.13" represent Thomassen and Fritze's birthdays and will be open from 3:00 PM to midnight on Tuesdays and Wednesdays, 3:00 PM to 2:00 AM on Thursdays to Sundays, and closed on Mondays.
"I want everyone to have a place to come to and be safe and come together," Thomassen concluded, "Anyone is accepted and I want to keep that alive in this community."
25 New Bedford Bars That Are No Longer Here, But That We'll Never Forget
From 908 to the Regal Beagle on Acushnet Ave, these are the bars that are no longer with us but never forgotten.
7 SouthCoast Bars That Could Benefit From an Escalator Over Stairs
Stairs are wonderful, but sometimes you just need a good escalator -- especially at a bar where, well, you might not be so steady on your feet. Here are seven local picks for such a swap.
More From WFHN-FM/FUN 107