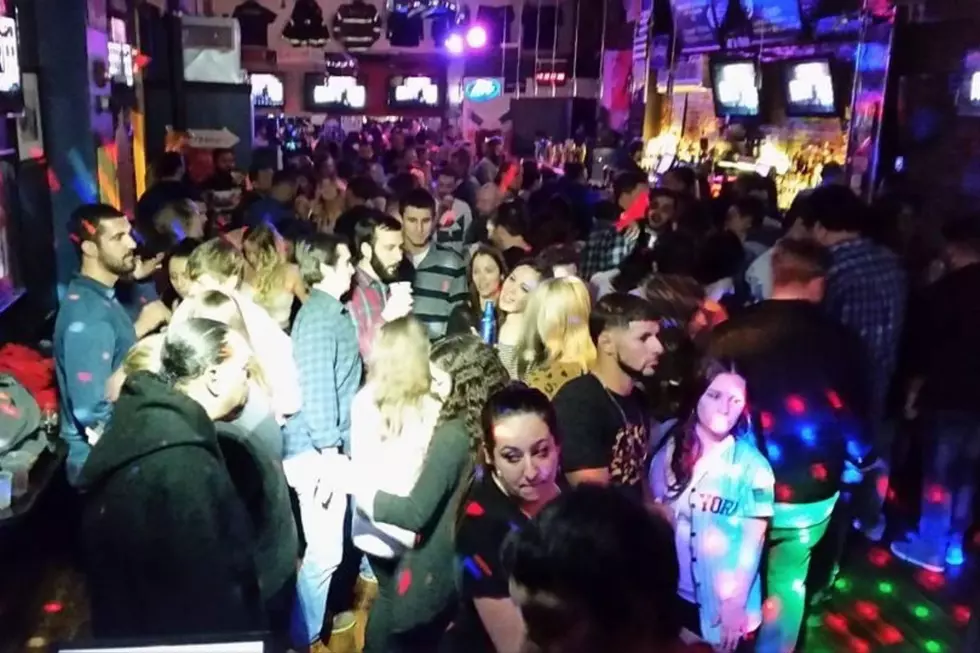 Remembering New Bedford's Hibernia Irish Pub as the Hot Spot of Downtown
Courtesy Jesse "DJ Bobblehead" Martin
It amazes me how fast my twenties came and went.
I spent most of it hanging out at bars downtown in New Bedford with friends and acquaintances, back when hangovers weren't so harsh in the morning. Recovery time isn't the same these days.
For years, the reigning bars and nightclubs in New Bedford's downtown were The Catwalk, The Garden, and of course Bar 908. Of course, I frequented all three. Hibernia was always known of, but it wasn't until Bar 908 closed their doors back in July 2015 that the crowd began to shift over to Williams Street.
By Winter 2016, Hibernia had successfully gained control of the ever-changing control of Downtown's "hot spot", producing a line down the street of eager patrons waiting anxiously to get in. Trust me when I say, that it was worth the wait no matter how cold it got.
Here I was, a 27-year-old bachelor with an entourage of the best wingmen around- Jeff, Collin, Houbre, Peder, Josh "Lassy", Corey, and Hugo. Together we were an unstoppable force of masculinity, intermediate dance moves, and mediocre karaoke vocals. It didn't matter what we did on a Friday or Saturday night, but know that it was exceptionally epic, especially when we were on the prowl at Hibernia.
Between DJ Bobblehead, GP, Marco Andrade, Pat Long a.k.a. "Fuzzy Slippers", and karaoke with DJ Weezy, the entertainment on the weekends was supreme. Jackie, Heather, Dan, Erin, Sarah, Brooke, and Erika kept the drinks and shots flowing and Matt, Josh, Billy, and Jake kept the "riff-raff" out.
It was a place where everyone knew each other, a reunion of sorts, and if you were anything other than an introvert, it was a good time all around. The 'Irish Car Bombs' kept the night vibrant, the $1 "nerds" shots and Grateful Dead drinks were among the most popular orders, the Guinness on tap was always ice cold and the mixed drinks were mighty strong. Especially if you tipped handsomely.
Like most clubs/bars, Hibernia had that late-night crowd where if you got there around 10 PM you could get in easily, but a minute after 11 and you were waiting in an impressively long line. I ended my 28th birthday here after being dropped off in a party bus and it's safe to say that it was one the best birthdays thus far.
Some came to dance (and split their pants while gyrating to the song 'Pony') and some came to socialize and sing karaoke on thirsty Thursdays. Whether you remember the nights out at Hibernia or haven't a clue how you ended up there just to wake to a splitting headache. Hibernia was a different breed of a bar that's as nostalgic as it gets, regardless of how blurred the nights might have been.
More From WFHN-FM/FUN 107