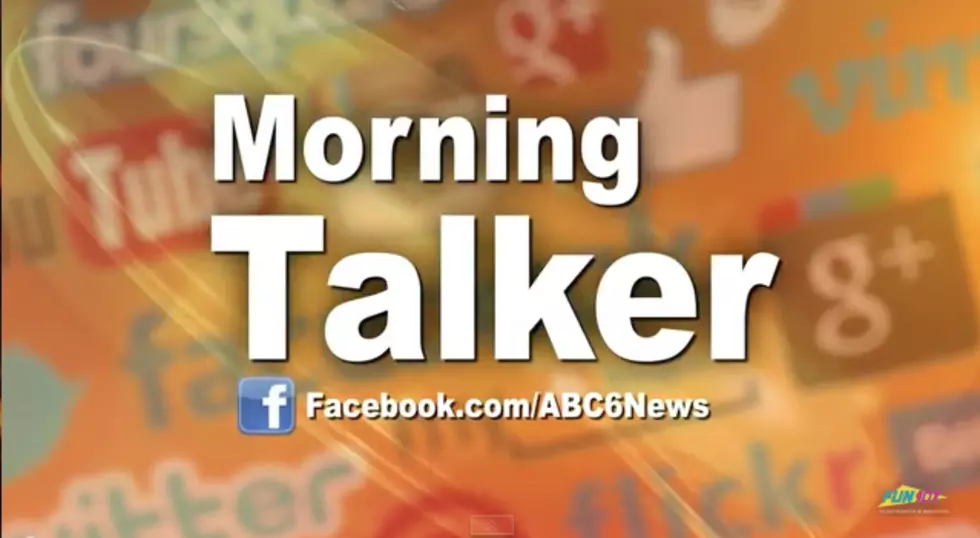 Morning Talker 4/16; Surprise It's Twins, Shark Swims To Condo, Chief Justice Called For Jury Duty
YouTube/ABC6
We had a great talk with our friends over at AB6 this morning. A couple surprises everyone with twins, Sharks show up at a condo complex and the Chief Justice is called for jury duty.
We talked this morning about a couple pulling one of the biggest surprises this year! The new parents had given birth and invited their family and friends to visit the baby girl in the hospital. One thing they forgot to mention? They had twins! The unsuspecting guests didn't learn of the second baby until they arrived. Good thing the family recorded the whole ordeal because their faces were priceless!
Some sharks are getting pretty cozy and they're swimming around apartment condos. Down in Naples, Florida a few residents are concerned about 8-10 in. sharks swimming right outside their complex. Neighbors in the area say this isn't the first time the sharks appeared. People are using bait and fishes causing the sharks to reappear. Residents are now asking the city to get involved. I saw they're looking it all wrong. Hey, this could really increase the value of their condos.
Lastly we spoke about the unavoidable jury duty. We all get called for jury duty at some point, even you're the Supreme Court Chief Justice himself. Thats right, John Roberts reported for jury duty but he doesn't have to serve. Apparently his profession was never mentioned when he was selected. They didn't see anything about it in the courtroom. He was dismissed form the jury and we can all assume it was due to his day job.
Watch the full video here:
More From WFHN-FM/FUN 107