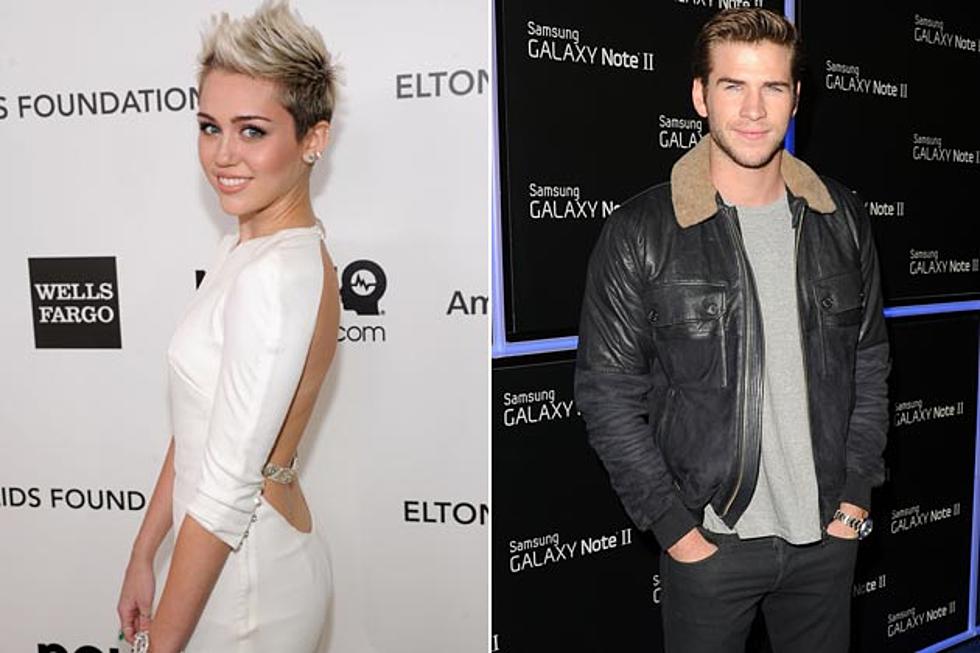 Miley Cyrus + Liam Hemsworth Postpone Wedding, But Are Still Together
Jamie McCarthy / Jason Merritt, Getty Images
The wedding of Miley Cyrus and Liam Hemsworth is on hold. While the pair never confirmed a date on which they would walk down the aisle, two sources indicate that they are postponing the nuptials and aren't rushing into anything, which is probably the smart thing to do!
Radar Online claims it was the actor who wanted to wait, not Cyrus, who was piling on the pressure to do the big deed ASAP. He reportedly told Cyrus he wasn't ready to settle down and that he didn't want to be any engaged any longer. "For the moment, the wedding has been postponed," a source said. Is that postponed or just no date set?
We're left to speculate, but the insider further said, "When Miley and Liam got engaged, he thought it was going to be a longer engagement and that he would still be able to have a bit of freedom with his life." That wasn't the case, as the singer/actress was ready to march down the aisle sooner than later.
The source said, "But Miley has been very insistent that they get hitched as soon as possible. She's been chewing Liam's ear off about it."
Hemsworth responded to the pressure by eventually snapping and telling his future missus he wasn't ready. She was bummed, since she hoped they'd have wed within the year but wisely decided to back off.
The insider revealed Cyrus "was devastated, but understands she may have been pushing him too much. Miley doesn't want to lose Liam, so she's accepted that she is just going to have to wait."
See, even famous pop stars have to hurry up and wait. Even her own father went on record to state that he is not sure if or when the nuptials will occur.
A source also told PEOPLE that "they want to figure out their life together before they get married." They remain engaged and living together, but "they just realized that there is no rush with the wedding and that it's better that they wait a bit."
While many reports suggested the duo wanted a summer 2013 wedding, the PEOPLE source said, "They were never in a rush to get married."
Whatever the case, things seem to be severely rocky and unsettled in this relationship. It is smart to take a minute and halt the process, since rushing into a wedding and a marriage could lead to an even quicker divorce.
Watch the Miley Cyrus 'The Climb' Video
More From WFHN-FM/FUN 107