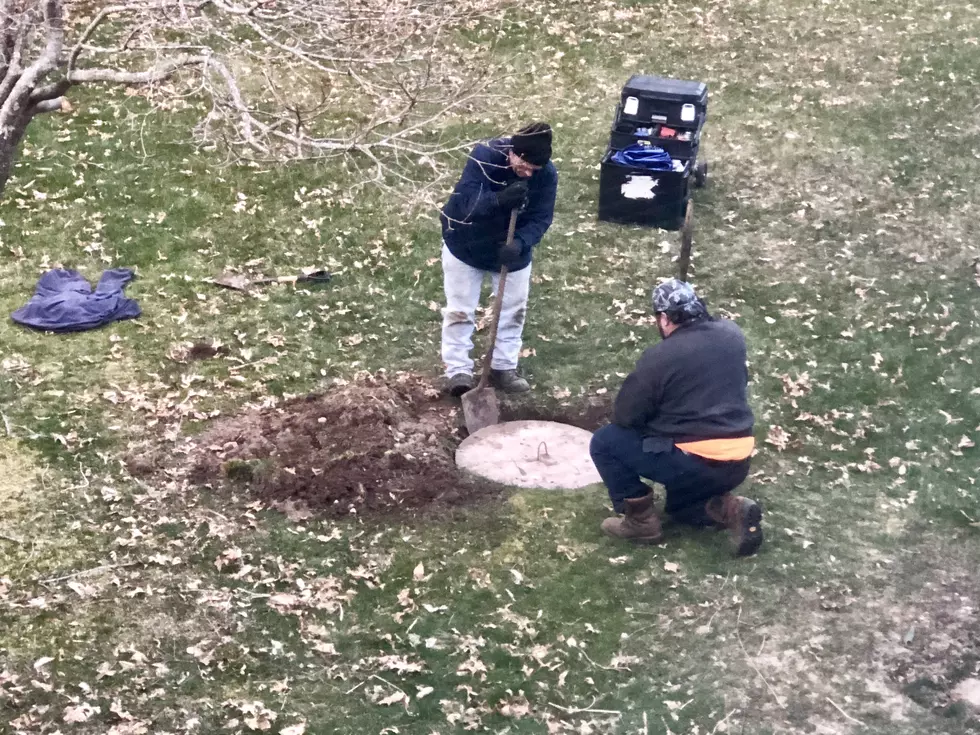 Michael Rock: This Is The Worst Thing I've Ever Spent Money On
TSM
I reached a new level of adulting this week by making one of the worst purchases I've ever been forced to spend money on.
It's been a rough month for us here at the Rock house. One of those Monster March storms left us with about 14 inches of water in our cellar.  As a result, we had to replace the boiler for our heating system.  Not fun.  The wind blew down parts of our pool fence.  Not a fun thing to replace.  Then, we got word from the company that empties our septic tank that we needed to buy a new septic pump.  I called the guy who installs the pumps.  SEVENTEEN HUNDRED DOLLARS LATER we're back up and running.
Ugh.  Are you kidding me?  Think of all the fun things we could have done with $1700!!!  Worst of all, we've got NOTHING to show for it.  There's no upside.  It's not even one of those "must do" expenses that you can put off a couple of weeks or months.  It has to be fixed RIGHT NOW...or it won't be pretty.
I asked Abby and Gazelle to name their most "adult" purchases.  Gazelle's made us want to punch him in the gullet.
Were you expecting Gazelle's to be cat litter?! I definitely wasn't. What's your most adult purchase? leave a comment and let us know.
Additional Reporting and Video by Michael DeSouza
More From WFHN-FM/FUN 107