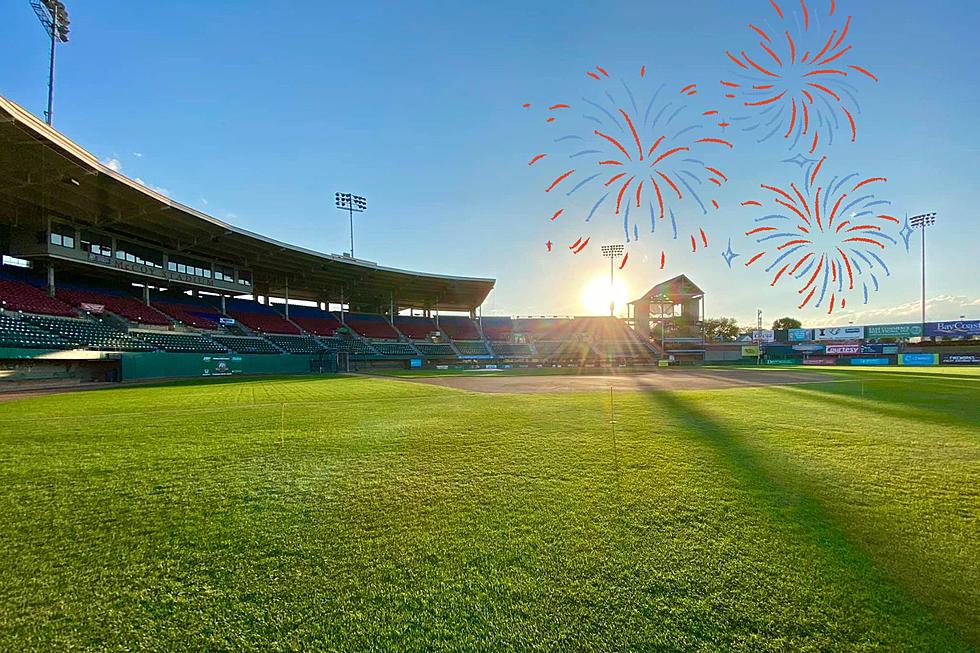 An Epic Fireworks Celebration is Happening at McCoy Stadium One Last Time
Courtesy of Chris Whitten
McCoy Stadium in Pawtucket is going out with a bang.
The Rhode Island city announced Tuesday that the mayor's office will host its final firework celebration at McCoy on Monday, July 3, and it promises a grand display of fireworks, food and entertainment.
It will be an emotional farewell to a baseball park that brought joy to Rhode Islanders for decades. The park was shut down in favor of Polar Park in Worcester, home of the WooSox.
Rhode Island's Love for McCoy Stadium
When I was a kid, trips to McCoy Stadium were frequent. The car would turn the corner and I would see the statue of Paws with his arms outstretched, welcoming every baseball fan with a smile and a promise that good times were ahead.
Heading to the embedded dugout in hopes of scoring a signature. Eating ice cream out of plastic baseball caps. Anxiously awaiting a high-five from Paws or Sox. I hold on to these memories dearly, but nothing compares to the fireworks displays that lit up my summer nights, year after year.
What to Expect at "McCoy's Final Inning"
The Mayor's Office will host the final fireworks celebration at McCoy on Monday, July 3.
McCoy's Final Inning will be a bittersweet farewell to a beloved tradition and I'm rooting for a fireworks display for the ages.
Stay tuned for more details. The City of Pawtucket will release more information next week.
Here Is What the Abandoned McCoy Stadium Looks Like Today
Pawtucket native and local filmmaker, Jason Allard, is giving viewers a glimpse of what McCoy Stadium looks like today, and it will have you feeling more nostalgic than ever.
Hip Boston Hotel Adds Luxury Trailers Steps Away From Fenway
The Verb Hotel in Boston has been allowing visitors to live their rockstar dreams for years. Now with the addition of 10 custom-made trailers, you can live like you're on tour without ever leaving the city.
More From WFHN-FM/FUN 107