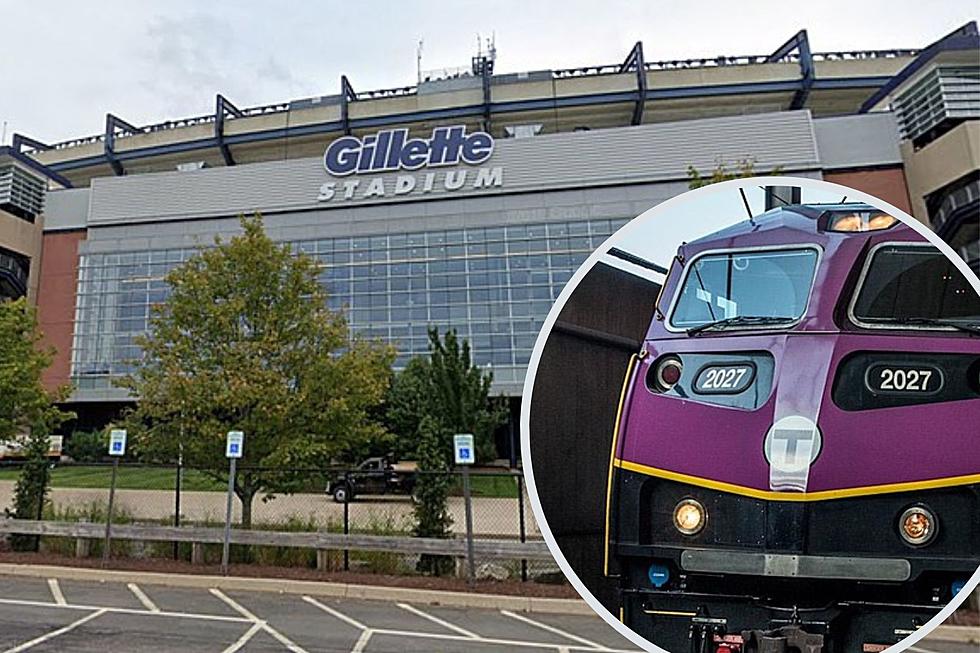 MBTA Announces Easier Way to Attend Events at Gillette Stadium Thanks to New Rail
Courtesy of MBTA.com & Google Maps
Good news, concertgoers. The gods have listened to our prayers and have given us an option to get to Gillette Stadium that avoids traffic. The MBTA announced Thursday it will offer train services for select Gillette Stadium events from Boston and Providence.
No more gridlock on Route 1? Sounds good to me.
How It Works
All summer long, Boston special event trains will depart from South Station with stops at Back Bay and Dedham Corporate Center before arriving at Foxboro Station. The Providence trains will depart from Providence Station with stops at Attleboro and Mansfield.
Each special train is projected to arrive in Foxboro around one hour before each concert starts and will depart Foxboro about 30 minutes after the concert ends.
Roundtrip tickets are only $20 and can be purchased online two weeks before each show.
A Gamechanger for the Gillette Commute
The introduction of this special event train takes the headache out of the equation that is getting to Gillette. The one downfall is losing out on the opportunity to tailgate, but what you get in return is a safe ride to and from the stadium.
Every Gillette Stadium concertgoer knows the headache of turning off I-95 and onto Route 1 to find hundreds of other concertgoers piling into the parking lots.
And don't even get me started on the adventure of trying to get out of the lots at the end of the night.
The schedule for each show will be announced closer to the show dates online.
The first event train will be for Taylor Swift on May 19.
20 Celebrities Who Love the New England Patriots As Much As You
Patriots Nation is strong with or without Tom Brady and these celebrities count themselves among the those who love New England's football team.
Embrace Your Inner Child on These Light-Up Swings at a Boston Playground
Bring on the lawn games, cold beverages and the coolest swings we've ever seen!
The Lawn on D
is a must-visit spot in Massachusetts, and we've got your peek inside before you make the trip into the city.
More From WFHN-FM/FUN 107