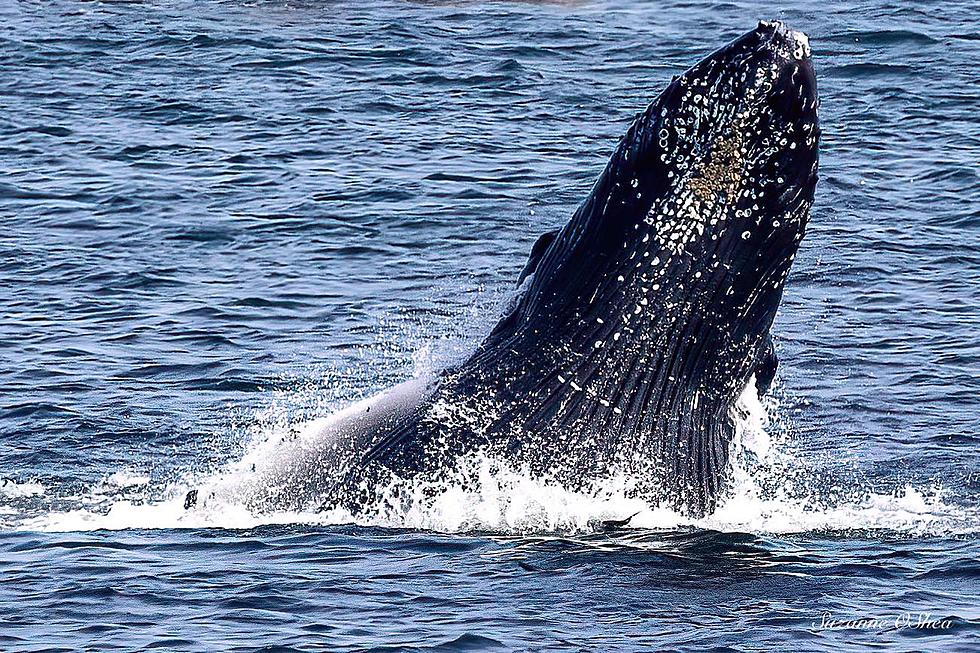 The Best Month for Massachusetts Whale Watches Is Coming Soon
Courtesy Suzanne Lewis O'Shea
Everyone should try to take in a whale watch off the Massachusetts coast at least once. Each whale watch is unique as there are no scripts, and nothing is pre-planned. The whales are on their schedule.
The best time to go on a whale watch is September. The weather is cooler, brighter and drier, and there is less likelihood of fog, haze or rain showers. A sunny September afternoon is perfect for watching whales off the Massachusetts coast.
Many summer residents and tourists have headed home and crowds – and sometimes prices – are smaller.
In September, the whales begin their migration southward as the waters of the North Atlantic have started to chill. They take their time and often appear to be performing for those who have turned out to watch the migration south.
I have been on many whale watches during the summer and fall months and will eagerly endorse September as the most likely time to witness the greatest number of whales in their natural habitat.
Laura Frontierro of 7 Seas Whale Watch in Gloucester told Boston.com in a 2021 interview, "September is probably our best month of the entire year."
Frontierro said the whale calves that have been feeding all summer get playful and active in summer and are more likely to be drawn closer to whale watch boats.
"They do something called spy-hopping, where they put their big eye above the water and sort of look at everybody," Frontierro said.
Frontierro said humpback, minke and finback whale sightings are common in the fall, as are sightings of Atlantic white-sided dolphins, seals, sharks and even turtles.
VisitMA.com lists some of the more popular whale watch companies in Massachusetts.
WATCH OUT: These are the deadliest animals in the world
LOOK: Stunning animal photos from around the world
From grazing Tibetan antelope to migrating monarch butterflies, these 50 photos of wildlife around the world capture the staggering grace of the animal kingdom. The forthcoming gallery runs sequentially from air to land to water, and focuses on birds, land mammals, aquatic life, and insects as they work in pairs or groups, or sometimes all on their own.
More From WFHN-FM/FUN 107