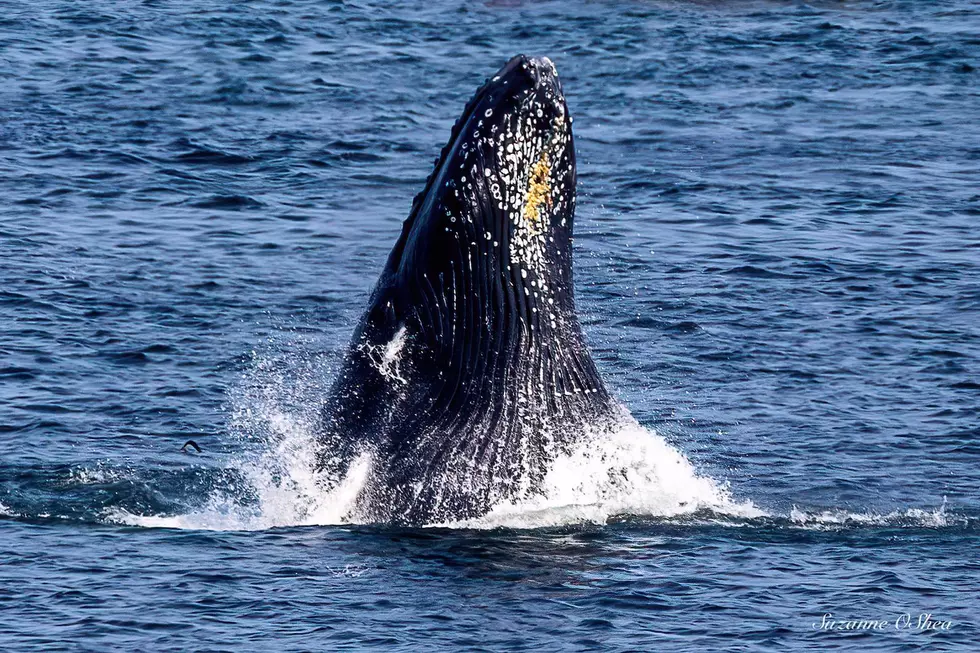 Northeast Offshore Wind Potential Threat to Endangered Whales
Courtesy Suzanne Lewis O'Shea
Environmentalists and opponents of offshore wind are demanding a federal investigation into the deaths of six whales that washed ashore in just over a month in New York and New Jersey.
According to The Associated Press, the whales washed ashore "in areas being prepared for large-scale offshore wind farms."
The AP reported the advocates want "a halt to site work until the causes are determined."
Bloomberg reported the Biden Administration "has a goal of deploying 30 gigawatts of offshore wind within the decade."
Bloomberg also reported, however, that a top National Oceanic and Atmospheric Administration marine scientist is concerned that planned wind projects off the New England coast "threaten to harm the region's dwindling population of endangered right whales."
NOAA recently sought public comment "on a new draft strategy to minimize the effects of offshore wind development on right whales and their habitat."
"As we face the ongoing challenges of climate change, this strategy provides a strong foundation to help us advance renewable energy while also working to protect and recover North Atlantic right whales, and the ecosystem they depend on," said Janet Coit, Assistant Administrator for NOAA Fisheries and Acting Assistant Secretary of Commerce for Oceans and Atmosphere at NOAA.
Woods Hole Oceanographic Institute senior scientist Mark Baumgartner told WorkBoat.com that "Plans for 17 or more offshore wind turbine arrays off the U.S. East Coast mean more imminent peril for the endangered North Atlantic right whale – unless regulators and wind power developers implement sweeping new protection for the animals."
"Ship strikes and fishing gear entanglement already top the list of hazards for the right whale population, now estimated at less than 340 animals," Baumgartner said.
The Massachusetts Division of Marine Fisheries said the Commonwealth plans to contract for 5,600 megawatts of offshore wind power by 2027. Local fishing industry representatives are concerned about the impact on the industry.
New Bedford hopes to play a role as a staging area for the construction and maintenance of planned offshore wind farms off the Massachusetts coast.
Mass.gov has maps of planned offshore wind farms along the East Coast.
LOOK: Stunning animal photos from around the world
From grazing Tibetan antelope to migrating monarch butterflies, these 50 photos of wildlife around the world capture the staggering grace of the animal kingdom. The forthcoming gallery runs sequentially from air to land to water, and focuses on birds, land mammals, aquatic life, and insects as they work in pairs or groups, or sometimes all on their own.
LOOK: 30 fascinating facts about sleep in the animal kingdom
More From WFHN-FM/FUN 107