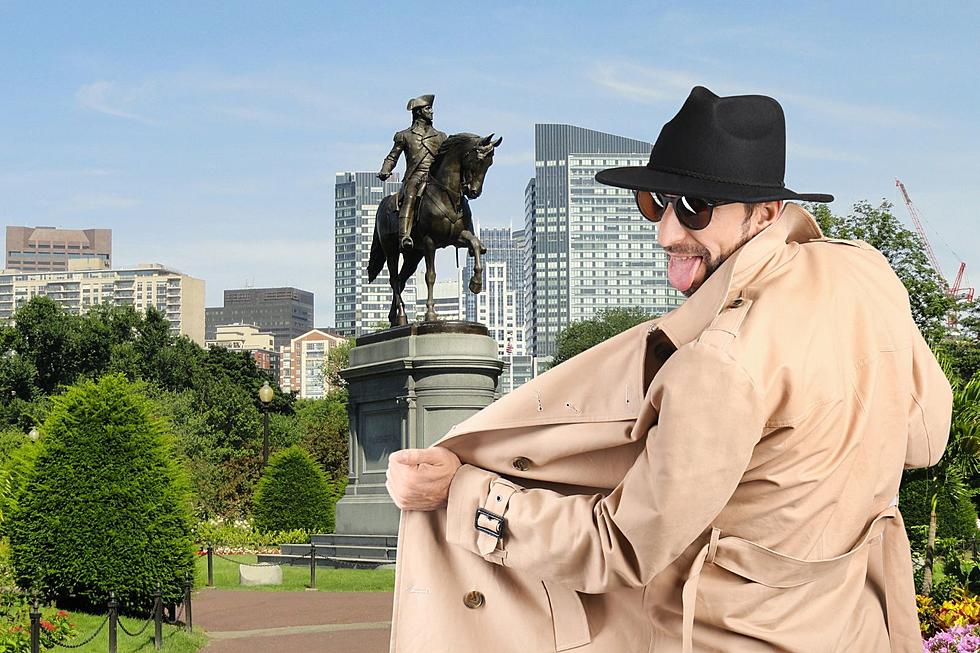 Can You Get Away With Riding Your Bike Naked in Boston?
Canva
In case you missed it, hundreds of naked people rode bikes through Boston recently.
World Naked Bike Ride Day is self-explanatory but basically, a bunch of people took to Boston's streets in their birthday suits to protest worldwide oil and gas companies while also promoting body positivity.
I'm sorry, but something isn't making sense here. The last time I checked, indecent exposure is illegal, so I had to do a little research.
Boston is More Bike Naked-Friendly Than Other Cities
A ranking by Lawnstarter puts Boston at No. 11 in Best Cities for Naked Bike Riding. It turns out public nudity is more acceptable than people think, as long as those who are naked are not acting "lewd, aggressive or violent."
In places where public nudity is more socially acceptable, police typically won't arrest or cite naked riders who are part of a larger group ride, even if there are local laws that prohibit nudity.
What Massachusetts Law Says About Public Nudity
From a legal standpoint, one Boston law firm that deals with indecent exposure states that according to Massachusetts General Laws Chapter 272, Section 53, it is illegal for someone to engage in lewd acts of exposure in public. The keyword here is "exposure." A penalty could mean a misdemeanor charge, up to six months in jail, upwards of a $200 fine and/or probation.
Another lawyer's office, Altman: Attorney's at Law, focuses on all the things that can get you a public indecency charge such as urinating in public, appearing outside your home without wearing clothes, exposing private parts in public (on the bus, in a park, etc), or non-PG behavior.
So, if you're already naked, it's best not to draw more attention to yourself by doing something outlandish.
According to the law office, to be convicted of indecent exposure, the Commonwealth of Massachusetts would have to prove that the defendant exposed their private parts to one or more people, did it intentionally and offended one or more people.
Open and Gross Lewdness and Lascivious Behavior is a related crime that is governed by a different law, Massachusetts General Laws Chapter 272 Section 16.  The law doesn't specifically say what is classified as "open and gross lewdness and lascivious behavior" but Massachusetts courts have helped define the offense, which includes "exposed genitals, breasts or buttocks, acting intentionally, acting with reckless disregard of public exposure, acting in a manner designed to create shock or alarm, and shocking or alarming one or more persons."
(Naked) Power in Numbers
In a nutshell (pun not intended), riding a bike naked through the city of Boston is technically 100% illegal, but it seems like when done in groups, at least, police won't do much about it.
I'll be completely honest. I still don't get it, but I'm not about to tell a mob of nudists what they can or cannot do.
If it makes them happy, then c'est la vie.
Karla Acosta contributed to this report.
Massachusetts Laws You Don't Even Know You're Breaking
There are a lot of strange laws still on the books in Massachusetts, many that also carry actual punishments and fines. Though we're pretty sure no one has been arrested for the crimes we're about to list, we're also pretty sure you have violated at least one of these laws in the last month or so.
It's Illegal to Spark a Bonfire in These 22 Massachusetts Communities
There's nothing better than lighting up a nice bonfire on a warm summer night. But depending on where you live in Massachusetts, it actually could be illegal to do just that. Naturally, there are exceptions to every rule, and bonfires being used for outdoor cooking are allowed, but exceptions aside, 22 cities and towns across the Bay State have prohibited open burning year-round because they're just too densely-built and populated for burning to be considered safe. Is your community on the list?
More From WFHN-FM/FUN 107