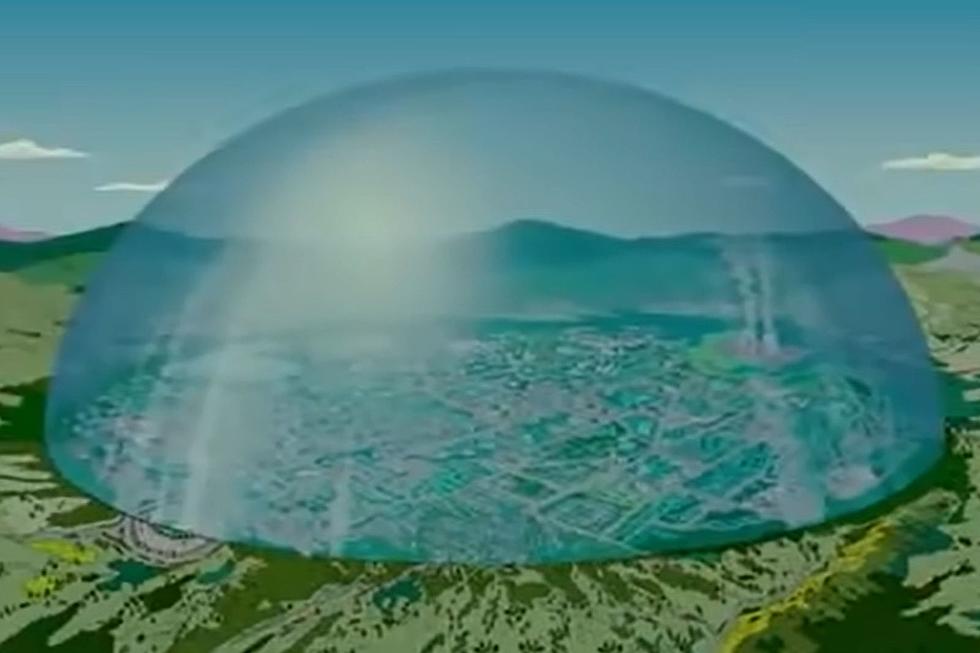 SouthCoast Braces for 'Heat Dome': What You Need to Know
BRB International via YouTube
We've heard about this "heat dome" moving its way closer to the SouthCoast.
It is expected to start affecting us here in Massachusetts Thursday, July 27.
Maddie, my morning show co-host on Fun 107, said when she first heard about the heat dome she instantly thought of the plot of The Simpsons Movie (see below).  That movie came out 16 years ago Friday, so the timing is impeccable. The Simpsons win again.
So, with all of this talk about a "heat dome," we decided we needed to bring in ABC6 meteorologist Skylar Spinler to give us some more insight.
What the heck is a "heat dome" anyway?
Skylar told us that the concept of a heat dome is linked to the jet stream. It's an area of high pressure, which normally means sunny and dry weather. During the summertime, the jet stream shifts pretty far north up into Canada, leaving the SouthCoast on the southern side. The high pressure is very strong, and it gets stuck in a gridlock, and no low pressure or rain systems are around to move the high pressure along.
Even though the temperatures might not be severely high, the "heat dome" is all about the feels-like temperatures, Skylar said.  "So temperatures in the upper 80s and 90s might not sound astronomical; it's the humidity levels that are really going to get us."
You know the played-out saying: "It's not so much the heat as it is the humidity."
That will certainly ring true over the next couple of days here on the SouthCoast, as we get into feels-like temperatures closer to 100 degrees.
20 Ways to Beat the Heat and Humidity
Summer in New England is going to get hot and humid. Though you may be used to the sticky, swampy weather, there are lots of ways to make it a bit more bearable. Check out our list and see if there are some new ways to keep cool you haven't thought of yet.
Best Foods to Eat When You Want to Beat the Heat
They say "you are what you eat" and in the summer time that also means you feel what you eat. So when you want to feel cool on a hot, summer's day, what you feed yourself can actually help.
These are some of the best foods for keeping cool when the temperatures are on the rise.
More From WFHN-FM/FUN 107