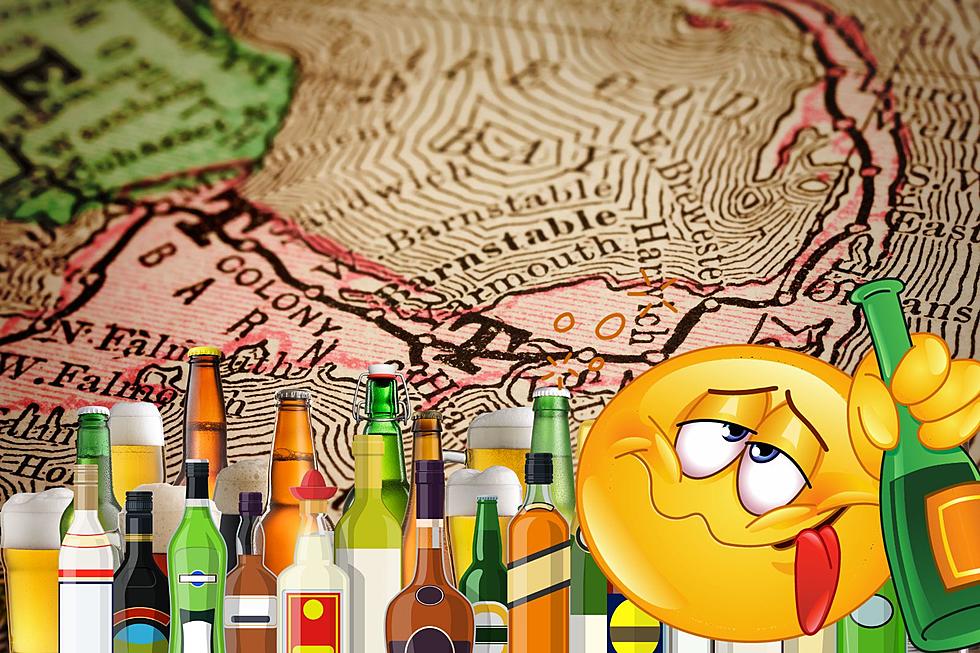 This Cape Cod Community Was Named the Drunkest Town in the Entire Commonwealth of Massachusetts
Canva
When it comes to strange statistics, especially when it involves Massachusetts, I'm always skeptical.
I recently found an interesting read from 24/7 Wall St. concerning the amount of alcohol each town and city (nationwide) consumes annually and the statistics are jarring. But also, who has the time to calculate these studies? I often picture an Acadey Awards host being handed the envelope after each state has been finalized:
Host: Can I have the envelope, please?
Also, Host: And the winner for the drunkest place in the entire Commonweal of Massachusetts goes to... Barnstable! Congratulations, the town of Barnstable!
According to 24/7 Wall St. the statistics show that Barnstable Town was dubbed the drunkest metro area in the state for adults who drink excessively. Honestly, it's not rocket science. Once you realize the area size and population of Barnstable, it all makes sense. There are more people, which means more drinking, and most likely more problems. Especially when you're accounting for 232, 457 residents who live within the area.
Honestly, if you weren't aware of this, you might have thought Boston was number one and I'd agree with you. A whopping 24.2% of people drink more than the legal limit in Barnstable, which accumulates for 19.3% of the entire Commonwealth and is the 20th highest score in the country.
Sadly, Barnstable also accounts for 38.8% of driving deaths involving alcohol countrywide and 30.5% across the state. This puts Massachusetts on the map as the 19th highest in the nation. Not the best look, if you ask me.
As for our neighboring state, Rhode Island, it's no surprise that the drunk tank trophy goes to the Providence/Warwick metro area. With a combined population of 1,673,802 people, that's a lot of Long Island iced teas and pickle-back shots.
Drink responsibly, my friends, and call an Uber or a friend if you've had too much.
Most Americans Don't Know These Irish Slang Drinking Words
It's not even Irish Gaelic, but Hiberno-English can also be difficult to understand. Here's a list of drinking-related slang terms commonly used on the Emerald Isle.
Gallery Credit: Kate Robinson
5 Cold Weather Drinking Tips For Tailgating
Take a look at some of these cold weather tips for drinking at Highmark Stadium.
Gallery Credit: Getty Images
More From WFHN-FM/FUN 107