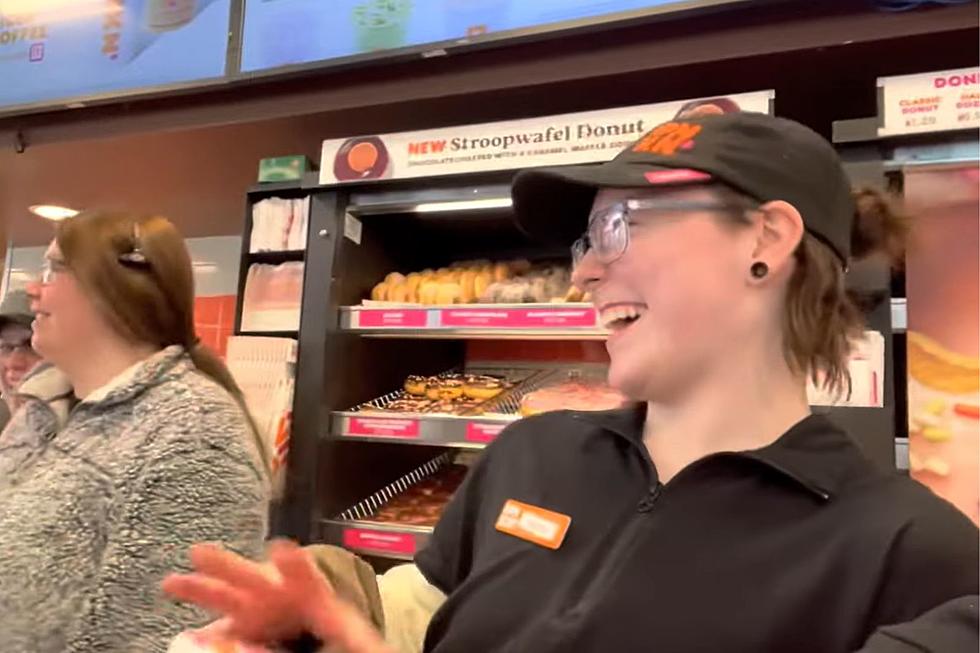 Should Massachusetts Child Labor Laws Be Relaxed?
Nariah Range via YouTube
Several SouthCoast Dunkin' locations have made their way into the news this week as word of some child labor violations was released.
The U.S. Department of Labor announced that SouthCoast Dunkin' franchisee Fernando Sardinha has been fined $20,000 for alleged violations at 12 of his Dunkin' stores including in Marion, Mattapoisett, Assonet and Middleboro.
Wednesday morning on Michael and Maddie, we talked about whether or not Massachusetts child labor laws are slightly outdated. It's no secret that businesses like Dunkin' are desperate for help they can't find.  If an ambitious teenager is willing and able to work a few extra hours, should we have laws to deter that?
Maybe it's time to dial back the child labor laws just a bit.
Certainly some of these laws are necessary, but perhaps a teen could work some extra hours with parental permission.  Heck, we could even require a note from the school acknowledging that they are passing all of their classes before they are able to work extra hours.
Is it really awful to have 14- and 15-year-old kids working past 7 p.m. on a school night? I'm sure we'd all like to think these high school students have a nice, early bedtime, but the reality is that my kids have had basketball practices that start at 8. Even if they happen to be home, chances are that they're playing video games with their friends after 7.
Kelsie Allen from New Bedford shared her opinion on the Fun 107 app.
I think if a child is mature enough and able to do the job and the employer is happy with their work, why shouldn't they be able to work? What if their family is struggling?  What if they can't afford new clothes or extracurricular activities?  It may even be an escape from home if it's not a safe place. Inflation is crazy. These children are watching their parents struggle. It probably brings much happiness to children allowing them to help themselves and their family.
Angel Boucher agreed.
As an almost 40-year-old mom of three. I've been working since I was 14. I'm also a teen mom that went to school and worked while taking care of my son.  I've always questioned what's the difference between the 15-year-old that can only work til 7 and the 16-year-old that can work til 10.
While we should absolutely continue to keep our kids safe from dangerous equipment at the workplace, it seems reasonable to slightly extend the hours teens are allowed to work. If the kids, the parents, the employers and even their schools are all on board with the idea, why shouldn't this happen?
READ MORE: See 50 remote jobs that can pay well
More From WFHN-FM/FUN 107