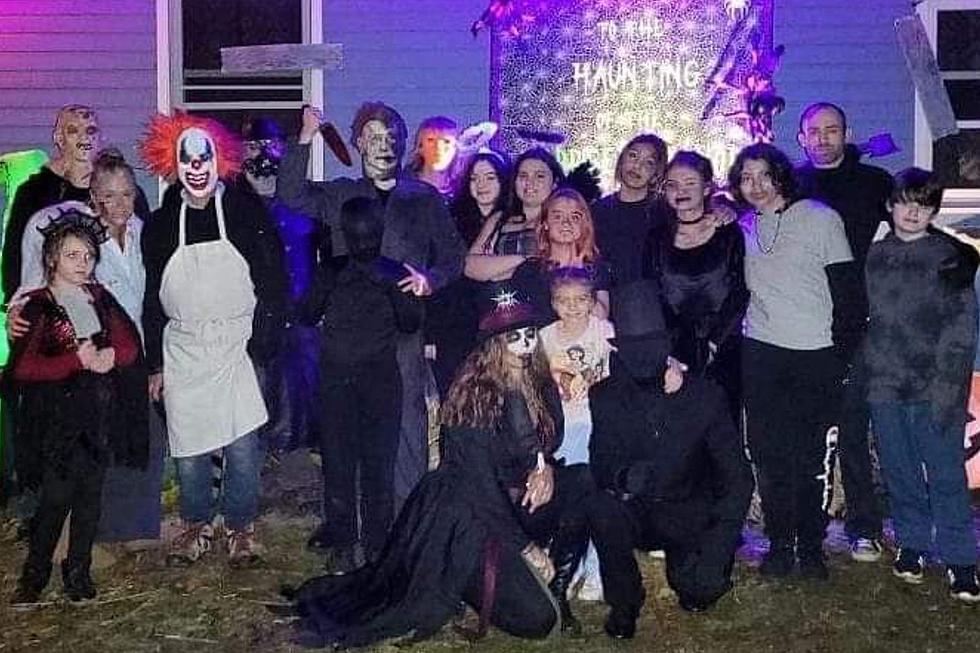 Mashpee Haunted House Is a Fun and Free Affair Worth the Drive
Courtesy Ted Manikas
The fourth coming of the annual Haunting of Morrisey Manor has arrived.
A couple of friends in Mashpee have created an impressive haunted house, just in time for Halloween.
"It's me and my fiance's ex-husband, Sean Morrisey, that builds it every year," Ted Maniskas said. "Each year, we put on a massive Halloween haunted
walk-through that takes about 20-30 minutes just to even walk through."
Last year alone, Manikas and Morrisey had 500 people show up and they're hoping to break that record this weekend. They have a team of 20-30 volunteers who bring this frightful Halloween event to life.
"We do this solely for fun for our local and Cape Cod-area residents and even have people come down from Connecticut," Maniskas said.
Together, Maniskas and Morrisey are hosting this spooky event out of the kindness of their hearts and asking for nonperishable food donations on behalf of their church group That said, the 4th Annual Haunting of Morrisey Manor is completely free.
HWhat Prompted You To Do Something Like This?
"We started this because of Covid-19," Maniskas said. "When Covid came about and kids couldn't trick or treat, we created a walk-in event where nobody had to touch each other, and the candy came out of a special prop through a tube so nobody had to worry about that."
Mashpee Haunted House Hours
The event runs Oct. 27 and 28, 5:30 to 11 p.m., at 118 Scituate Road, Mashpee. More kid-friendly hours (not as scary) are 5:30 to 7.
SouthCoast Haunted Yards from Past Halloweens
Over the years, homeowners all over the SouthCoast have transformed their yards into must-see drive-by displays and walk-through haunts for members of the community to enjoy.
Gallery Credit: Kasey Silvia
Halloween Costumes on Our Favorite SouthCoast Pets
Some of our favorite dogs from the Fun 107 Howl-O-Ween contest!
Gallery Credit: Michael Rock
More From WFHN-FM/FUN 107