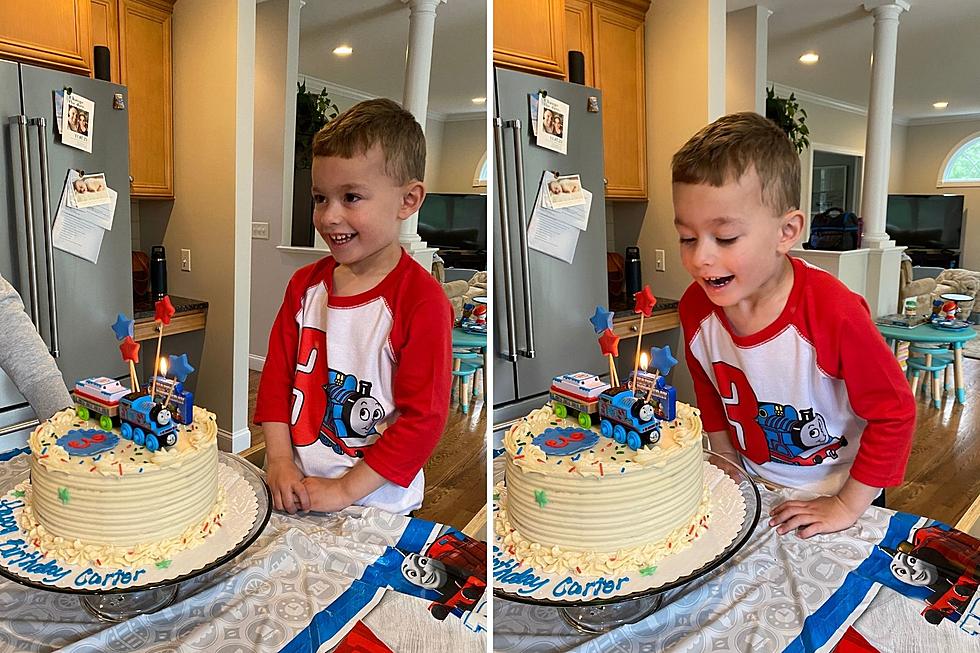 Maddie's Nephew Gets a Real Birthday Party, No More Drive-Bys
Maddie Levine/Townsquare Media
Sometimes it's hard to realize how far we have come in a year, but while I celebrated my nephew's third birthday over the weekend, it was a beautiful reminder that the light at the end of the tunnel is getting closer and closer as we hosted an actual birthday party instead of a driveby, which were so 2020.
Last year, my nephew's birthday was essentially canceled. Families in 2020 were forced to tell their children that they would not be having a birthday party, and when we told Carter that the family couldn't come over, I was devastated. Since it was his second birthday, it most likely affected me and his fellow family members a bit more than it affected him as we drove by in our cars and waved "Happy Birthday" instead of celebrating like normal.
This year, I'm happy to say it was different. With most of my family vaccinated, we were able to be under one roof, celebrating Carter's big day properly. Presents, decorations, cake, and laughter; the necessary ingredients for a successful birthday party were all there.
I was able to witness Carter get his very first bike, a milestone in any young child's age. I was able to see his eyes light up as we sang "Happy Birthday" to him a grand total of three times, his excitement never fading. It feels good to make memories again.
2020 took away a lot of opportunities to create memories and forced a wedge between loved ones. I feel like 2021 is going to be the year of healing, mentally and physically, and this little birthday party over the weekend warmed my heart and reminded me that the dark days of the pandemic are in the rear-view.
We are finally getting back to what's important: friends, family, and good ol' fashioned birthday parties.
10 Old Fisher Price Toys That Are a Blast From The Past
More From WFHN-FM/FUN 107