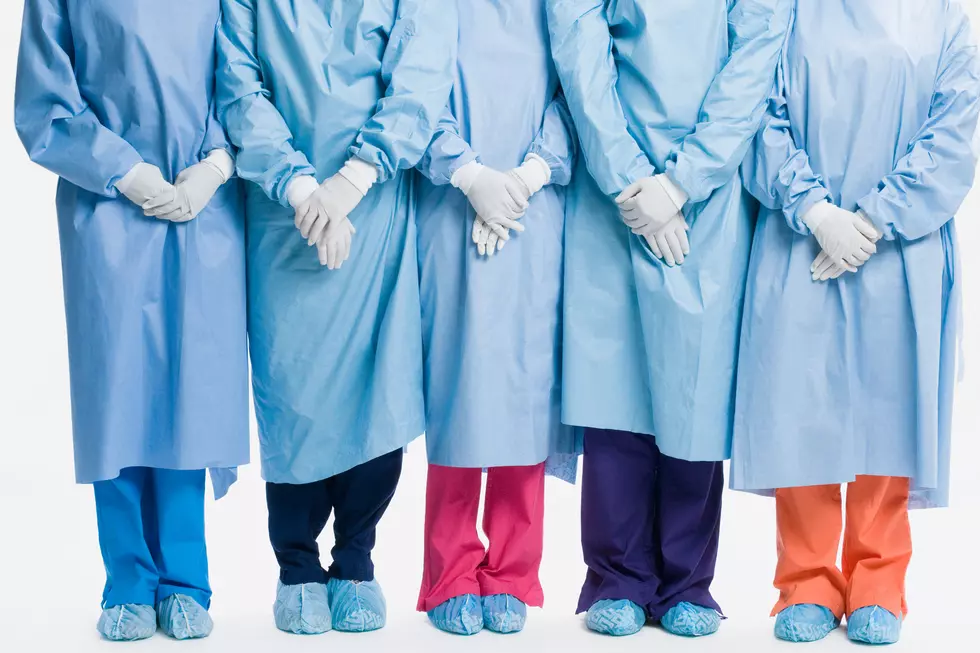 Loren Finally Gets Diagnosed By A Doctor
Jupiterimages
Yes, that's right. I finally went to the doctor last Friday, one week after I fell off the stage at The Eagle Event Center.
I didn't really want to go, for a couple reasons. First of all, I just didn't feel like I was injured enough to warrant a doctor's visit. Secondly, I hate waiting, and we all know when you go to the doctor's, you are going to have to wait...I just don't have time for that.
Well, Friday morning, our General Manager Mark and Michael Rock made me go. Not only did they demand that I go, but Michael came and got me in my office and took me there himself!
I went to Urgent Care and thankfully didn't have to wait too long. Once I got in to see the doctor, she examined my leg and it turns out I tore a muscle in my calf. That makes sense because most of the pain I'm having is in my calf. I knew it wasn't broken or sprained, so I was right about that, but I guess I was wrong about not going to the doctor, because she told me that I need Physical Therapy.
So there you have it. I still need to use my crutches, elevate my leg and get healed up with some PT. I guess it's a good thing I went, maybe next time I won't be so stubborn.
More From WFHN-FM/FUN 107