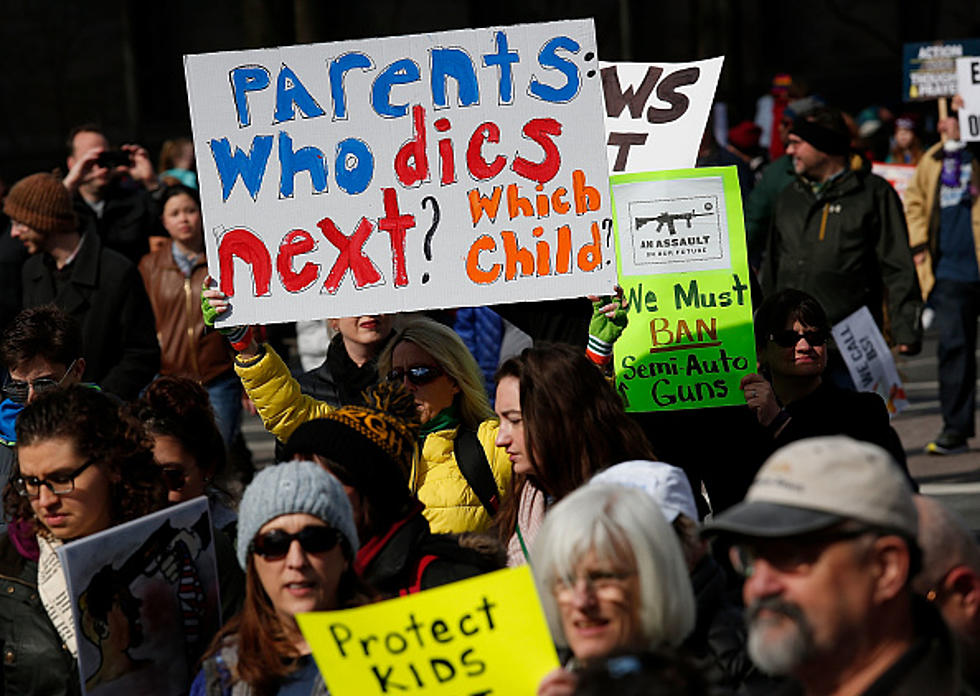 Local Residents Join 'March For Our Lives' In Boston
Getty Images
Hundreds of thousands of people joined the 'March For Our Lives' in various cities around the U.S.on Saturday. The rallies were prompted by the recent school shooting massacre in South Florida.
The march was organized by students in Parkland, Florida, who lost 17 people on February 14, when a gunman opened fire at Marjory Stoneman Douglas High School.
Locally, community activist Richard Drolet organized a bus trip to Boston on Saturday, where local residents took part in a march and protest which ended at the Boston Common.
Drolet tells WBSM's Brian Thomas the Southcoast focus is on keeping kids safe.
"Nobody wants kids to go to school having to worry about whether or not they're getting shot, or whether some moron is going to pull a gun in school and shoot people up. That's a given that we all can agree on," said Drolet.
Drolet says he favors beefing up security in public school, but he opposes arming staff members and turning schools into armed fortresses.
"You got people with guns in school that might be mistaken by other law enforcement people as being the person doing the shooting, rather than someone trying to defend the students, so that's a bad thing," he said.
Drolet says protesters are also pushing for reinstatement of a federal ban on assault weapons that expired several years ago.
The Boston march is one of 800 protests being held in response to the school shooting in Florida.
More From WFHN-FM/FUN 107