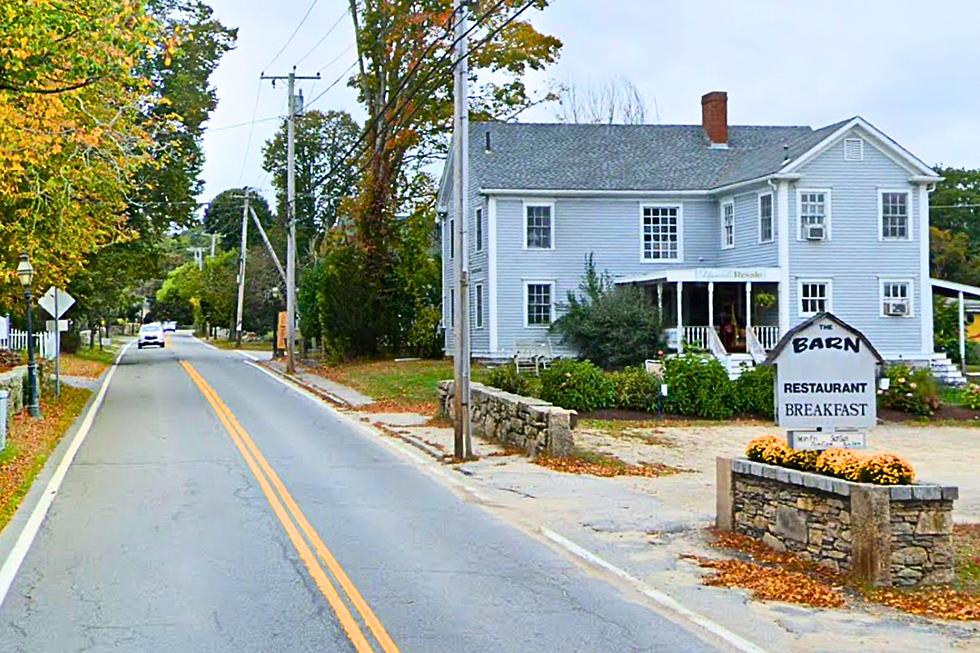 Random Act of Kindness at Little Compton Restaurant Warms Hearts
Gazelle/Townsquare Media
In the quaint town of Little Compton, Rhode Island, you'll find good people with big hearts.
Over on Main Street, The Barn Restaurant has offered delicious homecooked breakfast since 1987. It's favored by locals, people from neighboring Westport and many more across the SouthCoast.
Now, there's another reason to love the place.
Usually, when there's a rave review left online about a restaurant, it's about the staff or the food. This time, it's about a group of customers.
The Barn is a long-time family favorite spot for Pamela and David Greene. Earlier this month, they sat down to enjoy some breakfast. Pamela had a veggie omelet and David had hash benedict. It was a nice, well-rounded meal to start the day.
Little did the Greenes know they were about to be served up a side order of inspiration.
Pamela posted the story on Facebook:
I don't post very often on Facebook, but felt this observation from a dining experience this morning was worthy of recognition. At about 10:30 this morning my husband and I were enjoying a delicious breakfast at the outdoor eating space at The Barn Restaurant in Little Compton when a group of three young men arrived and were seated nearby.

They were engaged in a light-hearted animated discussion when they noticed a middle-aged woman dining alone next to them. After a quick, quiet huddle, one of the gentlemen rose from his table and invited the woman to join them. You could tell she was caught off guard, but was ever so grateful for the invitation and agreed readily. The young man carried her dinnerware and utensils to his table as we witnessed greetings, smiles and introductions all around.

It was such a heartwarming moment. I don't know who these young men are, but if you recognize them by this post you should be proud to call them your sons, grandsons, brothers, or friends. Their kindness and good deed did not go unnoticed.
I'm a sucker for a good story and this one hits right in the feels. A gesture as simple as an invitation goes a long way, especially if someone may have been having a rough start to their day. There's nothing better than good company on a cloudy day.
In the meantime, let's find these nice gentlemen and give them the pat on the back they deserve.
"They are a much-needed light in this all-too-dark world," Pamela said. "It was inspiring to see such kindness."
I couldn't agree more.
Simmons Mill Pond Trail in Little Compton Is the Perfect Excuse to Get Outside
Take a walk through the thick settled woods of Little Compton that will take no more than an hour from your busy lives.
15 SouthCoast Landmarks That Will Make You Say "I'm Home"
After a long trip away, there are a few landmarks on the SouthCoast that may perk you up with anticipation of almost being home. It's that excited feeling of, "I'm almost there." Here are a few SouthCoast places that act as beacons for local travelers.
More From WFHN-FM/FUN 107