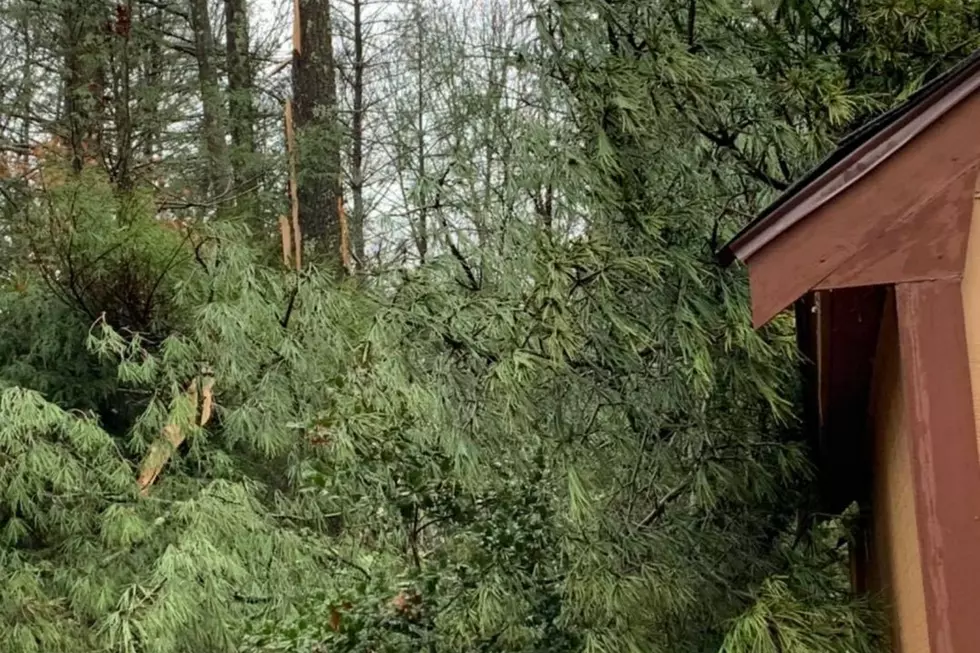 Lightning Strikes Twice in Lakeville
Lakeville Fire Department via Facebook
They say that lightning never strikes the same place twice, but tell that to the owners of a Mill Street home in Lakeville.
When yesterday's thunder and lightning storm moved through the SouthCoast, a neighborhood in Lakeville lost power. One neighbor, Jackie Donovan, wrote on the Lakeville Fire Department's Facebook page that she knew something must have happened on her street.
"I live right down the street. As soon as it hit, I knew it had to be close," she wrote. She said she heard a "pop" and a "sizzle" and it took out their Xfinity cable at the pole. Other people in the neighborhood reported that their house shook after the lightning strike.
The actual lightning strike destroyed a pine tree outside of the home, then traveled inside and burned out multiple outlets and fixtures.
According to the Lakeville FD post, this was the second time that particular home has been struck by lightning.
The first Lakeville firefighters to arrive on the scene said they saw smoke filling the basement; however, no fire was found in the walls after a thermal scan was conducted inside the home.
Power was restored to the street, but service to the home was isolated to prevent a fire from breaking out. Residents won't be allowed back in until the electrical repair is complete.
Back in August, we had lightning strike our underground irrigation system, then travel into the home and destroy the control panel and outlets. I wasn't home at the time, but my wife said the noise was unlike anything she's ever heard.
The lighting caused thousands in damage, but we found peace of mind knowing that lighting wouldn't strike our house twice.
Looks like that theory is out the window.
TIPS: Here's how you can prepare for power outages
Enter your number to get our free mobile app
More From WFHN-FM/FUN 107