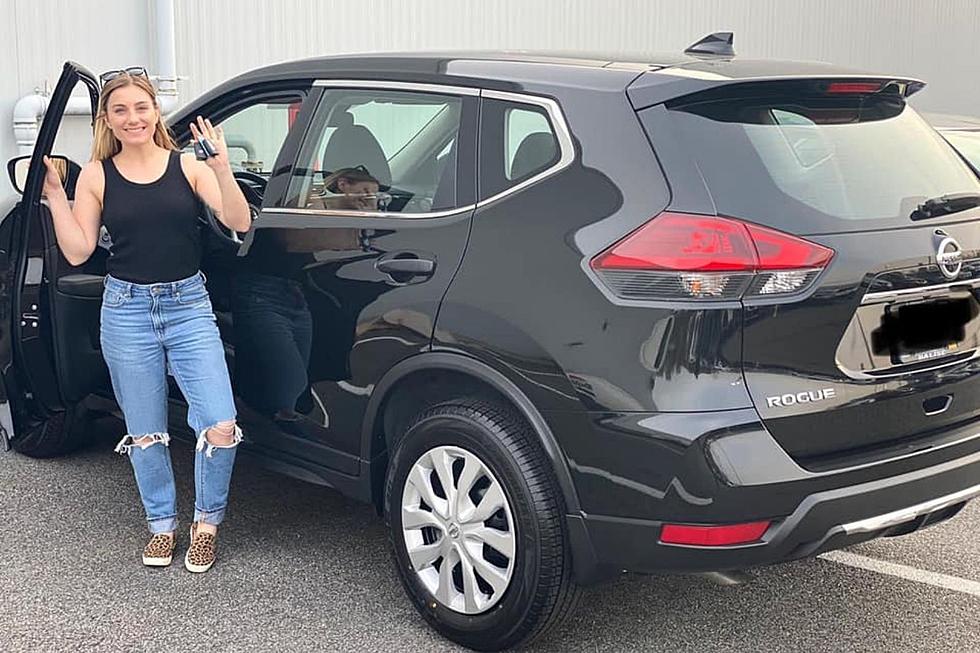 Life Hack: The Key to Buying a Car in Less Than an Hour
Maddie Levine/Townsquare Media
If you are thinking about getting a new car or know someone who is, then this message is for you. I think I unlocked the secret to purchasing a car in the shortest amount of time possible, and I'm going to let you in on my secret that I uncovered after my car buying experience over the weekend.
I've been in the market for a new car for quite a while now, but nothing was exciting me yet. After hours of online searching, my fiancé and I came across a couple of contenders at a dealership in Warwick, Rhode Island. When Saturday rolled around, we decided to drop in around 5:30 p.m., knowing they closed at 6 p.m.
In all honesty, I did not plan on driving away in a new vehicle, but for the first time in my life, I dealt with a "straight shooter" salesman. There were no sales pitches. Instead, it was, "What exactly do you want and what is your budget?"
We told him the exact cars we were interested in and he brought us right over with keys in hand. This is when I expected the salesman to upsell us on different vehicles because that was the case at every other dealer we visited. Instead, he handed over the keys, answered our questions, and let us take it for a spin.
Instead of spewing out "special deals" and "amazing opportunities" until he was blue in the face, this salesman focused on the vehicle I favored, gave us an incredible deal, and we left the dealership in under an hour.
It didn't seem real. In less than an hour, I had traded in my old car, purchased a new one, registered it, and drove it off the lot. Needless to say, I cracked the code. Always go to a dealership when it's about to close. You'll get the straightforward seller instead of the upseller.
KEEP LOOKING: See what 50 company logos looked like then and now
More From WFHN-FM/FUN 107