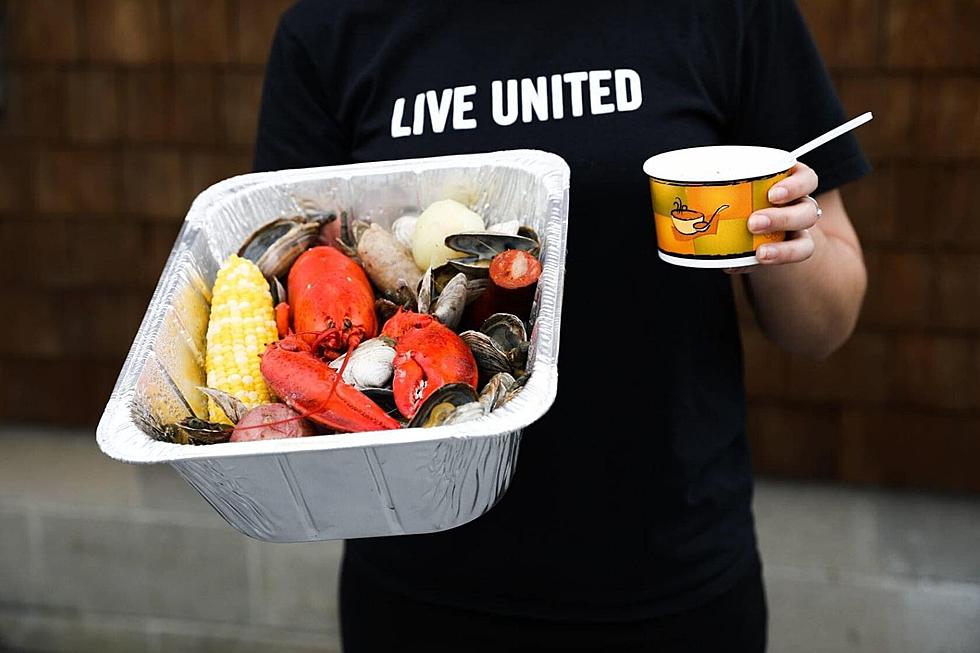 Kick-off Summer with 'Clammed Up' and United Way
United Way of Greater New Bedford via Facebook
United Way of Greater New Bedford is bringing back the Annual Clambake with Lobster this year, but still keeping social distancing in mind. The organization moved to a virtual format in 2020 due to the COVID-19 pandemic and will continue with this pickup process in June of 2021. Enjoy your meal in the comfort of your own home.
Bring the meal back to you and your family on Friday, June 11, or Friday, June 18. Victoria Grasela is the Vice President of Marketing and Community Engagement at United Way of Greater New Bedford. She explains why this event is such a great way to reconnect this season.
"Clammed up is a great way to support United Way and reunite with friends and family as the weather gets nicer," said Grasela."Have a few friends over, celebrate dad for Father's Day, or have a quiet night at home with your significant other while enjoying this delicious meal from Mike's Restaurant!"
Click HERE to purchase your clam boil with lobster and a silent auction. You can also call (508) 994 - 9625 to buy your ticket. Reservations must be made at least one week in advance of your scheduled pick-up date. All pick-ups will be between 4 and 6 pm on both Fridays.
The meal will be prepared for you by Mike's Restaurant in Fairhaven and will include all the traditional items featured at the annual clambake including:
1 and a 1/4 pounds of steamer clams
A steamed whole lobster
Mike's "Award Winning" clam chowder
Linguica
Sausage
Potatoes
Hot dog
Onion
Corn on the cob
Broth and butter
UWGNB surprise favor
The silent online auction will start at noon on Friday, June 11, and end at 9 pm on Friday, June 18.
"While we know seafood isn't for everyone, our online silent auction will be, said Grasela. "We have tons of items varying from sports memorabilia to kids packages to get out and play to spa packages."
A few auction highlights:
2020-2021 team autographed Celtics basketball (April 2021 roster)
Manchester Lane Experience with custom-fitted TSi driver & fairway
Trip to Martha's Vineyard on Cape Air and dinner on the island
Dine-Around package featuring gift cards to local restaurants
"And of course a Mystery box - because who doesn't love a good surprise?!"
Your Complete Guide to Outdoor Dining on the SouthCoast in 2021
We compiled a list of all of the restaurants on the SouthCoast that offer outdoor dining. That's right. We did all the legwork for you. Now all you have to do is pick one and call to make that reservation so you can dine al fresco tonight.
More From WFHN-FM/FUN 107