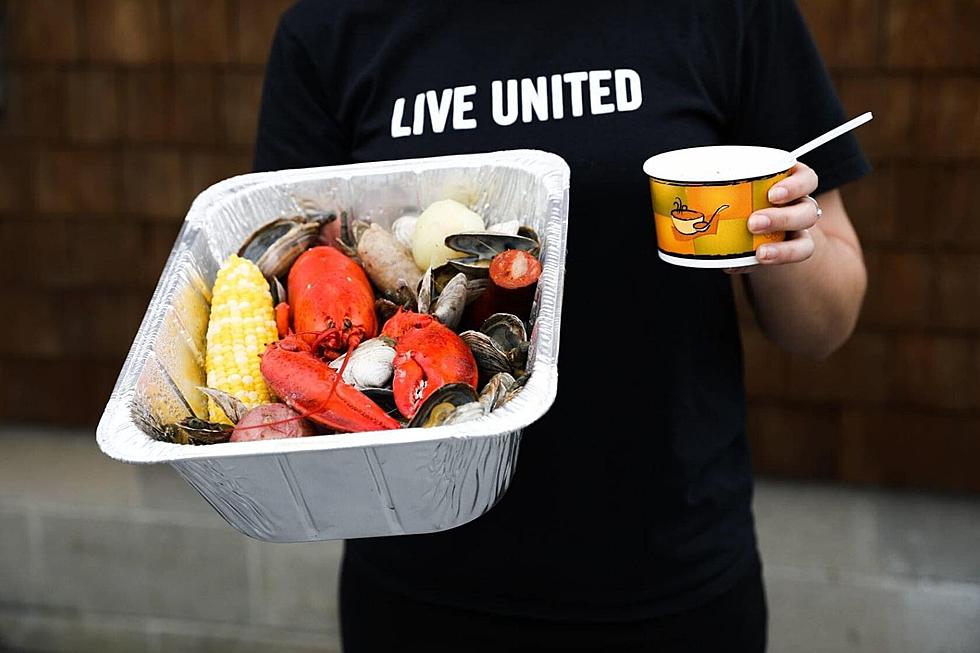 Kick-off Summer Together With 'Clammed Up' and United Way
United Way of Greater New Bedford via Facebook
You might be sad that we can't go to the United Way of Greater New Bedford's Annual Clambake with Lobster this year, and rightfully so. That being said, United Way is still letting you bring the clambake home to you and your family this year!
Victoria Grasela is the Vice President of Marketing and Community Engagement at United Way of Greater New Bedford. She explained why this event has changed formats. "Since our annual Clambake with Lobster had to be canceled, we wanted a way to continue the tradition somehow to keep some normalcy, so we are kicking off this summer with Clammed Up! And are hoping people will "join us" and be a part of one or more elements of the new event!"
The virtual Clammed Up event will help you get out of your shell while we're stuck at home. From Friday, June 12 to Friday, June 19, you can be part of the festivities by purchasing a clambake with lobster from Mike's Restaurant to enjoy in the comfort of your home, enjoy entertainment by musician Mike Silva, learn how to make what is sure to be your new favorite cocktail with The Cocktail Guru, Jonathan Pogash, and bid on the online auction filled with local getaways, seaside art, experiences and more.
Here's the schedule of what to expect:
Friday, June 12
Noon: Online auction launches
4-6:30 pm: Clambake with lobster pick-up (#1)
Thursday, June 18
6 pm: Tune in on United Way of Greater New Bedford's Facebook page for The Cocktail Guru's "Some Good Booze" segment featuring Clammed Up's signature cocktail
Friday, June 19
4-6:30 pm: Clambake with lobster pick-up (#2)
7-10 pm: Tune in on United Way of Greater New Bedford's Facebook page for a Clammed Up concert brought to you by musician Matthew Silva
9 pm: Online auction closes
Clambake with Lobsters are $60 each and will be cooked for you by Mike's Restaurant and will include all the traditional items featured at the annual clambake including clams, linguicia, sausage, red potatoes, onion, corn on the cob, a cup of Mike's "Award Winning" clam chowder, a lobster, and S'mores Black Tie Cookie.
Clambakes can be picked up either Friday, June 12 or Friday, June 19 at Mike's Restaurant. Please be sure to reserve your meal ahead of time.
KEEP READING: 3-ingredient recipes you can make right now
Enter your number to get our free mobile app
More From WFHN-FM/FUN 107