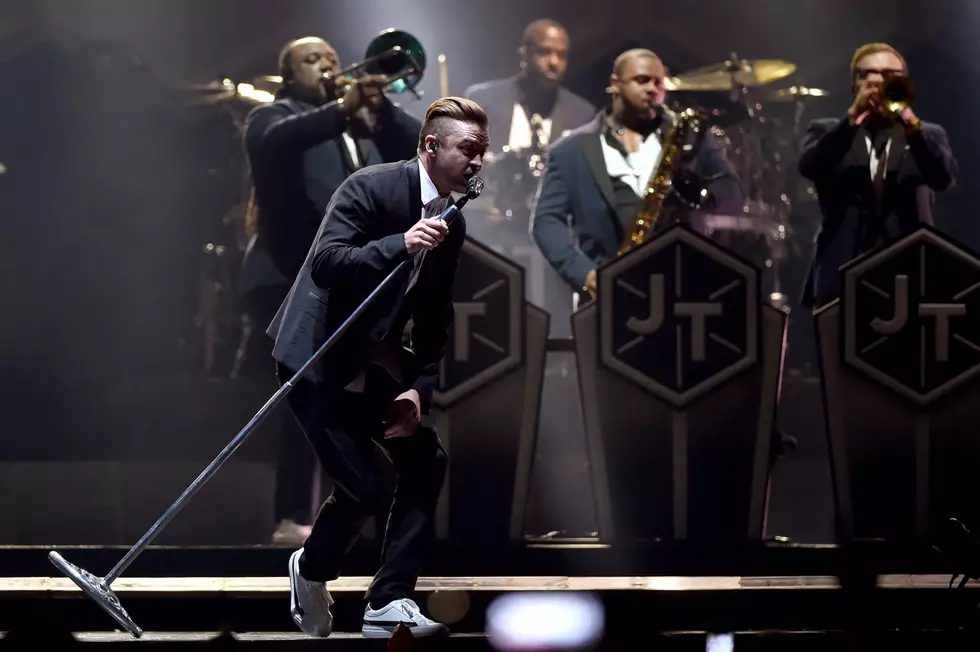 Justin Timberlake Super Bowl Halftime Performance Predictions
Kevin Winter/Getty Images
It's just a couple of weeks until Justin Timberlake returns to the Super Bowl halftime stage. So what do we think will happen?
JT as the Super Bowl halftime performer means an awful lot can happen. From reunions to cameo appearances, song choices to wardrobe malfunctions...anything could go down on Feb. 4.
So here's what I think (and hope) will take place from the field of U.S. Bank Stadium in Minneapolis.
1

There's no way I'm the only lady on the planet hoping Justin gets the band back together for his Super Bowl halftime show.

Considering most of his previous Super Bowl appearances were with Chris, Lance, Joey and JC it makes sense that they are all there to give fans the throwback moment they are dreaming of!

My votes for 'Bye, Bye, Bye' guys

2

Anna Kendrick Makes A Cameo

These two seem to be the best of friends, so I would not be surprised if Anna Kendrick came out at some point in Justin's halftime performance.

Whether they slow it down for 'True Colors' or she's there for a splashy 'Can't Stop The Feeling' grand finale song, I just have a feeling she'll be involved in this show somehow.

3

Justin's got 13 minutes of performance time to fill and a ton of tracks to choose from, so I think he is going to go deep into the catalog for this show.

I expect songs from as far back as his first solo album as well as the latest track 'Filthy' to be performed...but he'll probably stay away from 'Rock Your Body.'

4

Just like Katy Perry brought out Missy Elliot two years ago, I think JT is going to bring out Timbaland.

He could sing with Justin on 'Carry Out' or something and then go into a small set of his own.

And considering his laundry list of collaboration partners, there's no end to the possibilities of who could appear on the Super Bowl halftime stage if Timbaland is there.

5

He'll Open With 'Filthy' And Close With 'Can't Stop The Feeling'

This one is probably way out there, but it's the set list I imagine in my head.

Open with the new stuff and end with the family friendly hit.
More From WFHN-FM/FUN 107