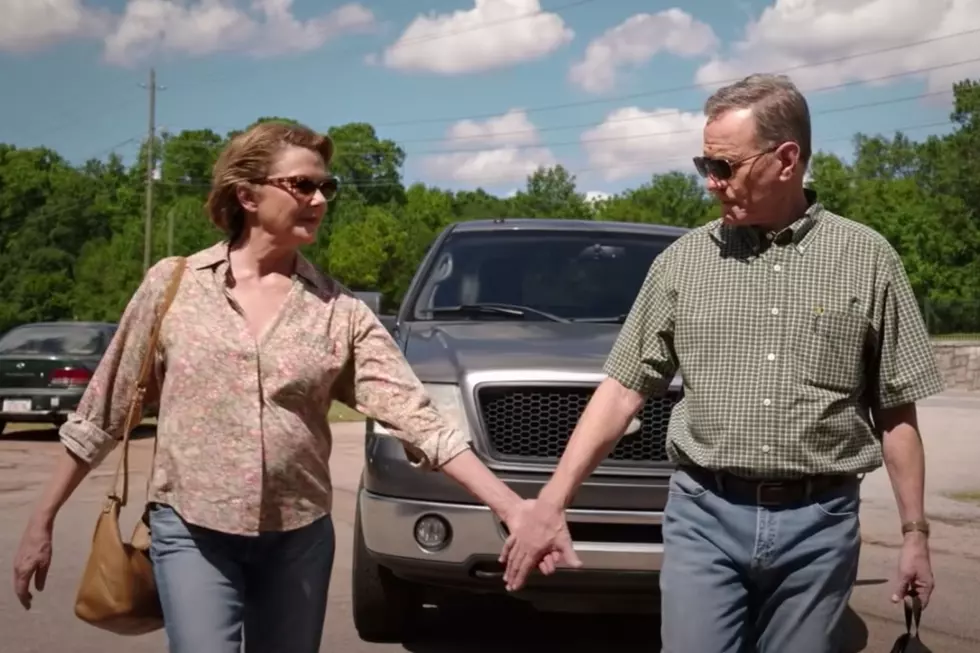 Couple Who Beat Massachusetts Lottery Now the Subject of New Movie
Paramount Plus/Youtube
Remember when a retired man and his wife from Michigan discovered a mathematical loophole in the Massachusetts lottery and won millions of dollars? That story is now the plot line for a comedy-drama on Paramount+ called Jerry and Marge Go Large, starring Bryan Cranston and Annette Bening.
How the Selbees Beat the Massachusetts Lottery
According to Inspector General Gregory W. Sullivan, Gerald and Marge Selbee took advantage of favorable odds in a lottery game called WinFall between 2005 and 2011. The game included a "roll-down" feature that increased players' chances of a payday if the unclaimed jackpot reached a certain threshold.
"The rules of Cash WinFall guaranteed that every time the jackpot reached $2 million the jackpot would be paid out to that drawing's bettors," said Sullivan. "In every roll-down drawing in the game's history, for every $1 wagered, there was $1.15 (or usually more) sitting in the Cash WinFall prize pool to be shared among that drawing's ticket holders.
"In that sense, every ticket was worth more than it cost. The most practical way to do that is to buy a large number of tickets."
And that's precisely what the Selbees did. They would drive to Massachusetts and buy tickets in bulk. MassLive reported their largest purchase being 360,000 tickets for $720,000.
Adapting the Incredibly True Story for Paramount+
While Selbee commented to ABC News that the math involved was sixth-grade level, it's still quite impressive how a convenience store clerk legally won millions of dollars and ultimately revived his small town, leaving Paramount+ with the perfect plotline for a new movie.
Starring Bryan Cranston, Annette Bening, and Rainn Wilson, Jerry & Marge Go Large is now available for streaming on Paramount+.
Top 10 Celebrity Sightings Across the SouthCoast
There have been an awful lot of movies filmed on the SouthCoast in recent years, bringing lots of big-name actors with them. Whether they came for filming or swung through to sit at the beaches, we have had our fair share of star sightings in the area. Here are our top 10 celebrity sightings ... so far.
20 Times Hollywood Came to the SouthCoast
From Ben Afleck to Jennifer Lawrence, a string of A-Listers have made their way to the SouthCoast to film movies, shows, and even music videos.
More From WFHN-FM/FUN 107