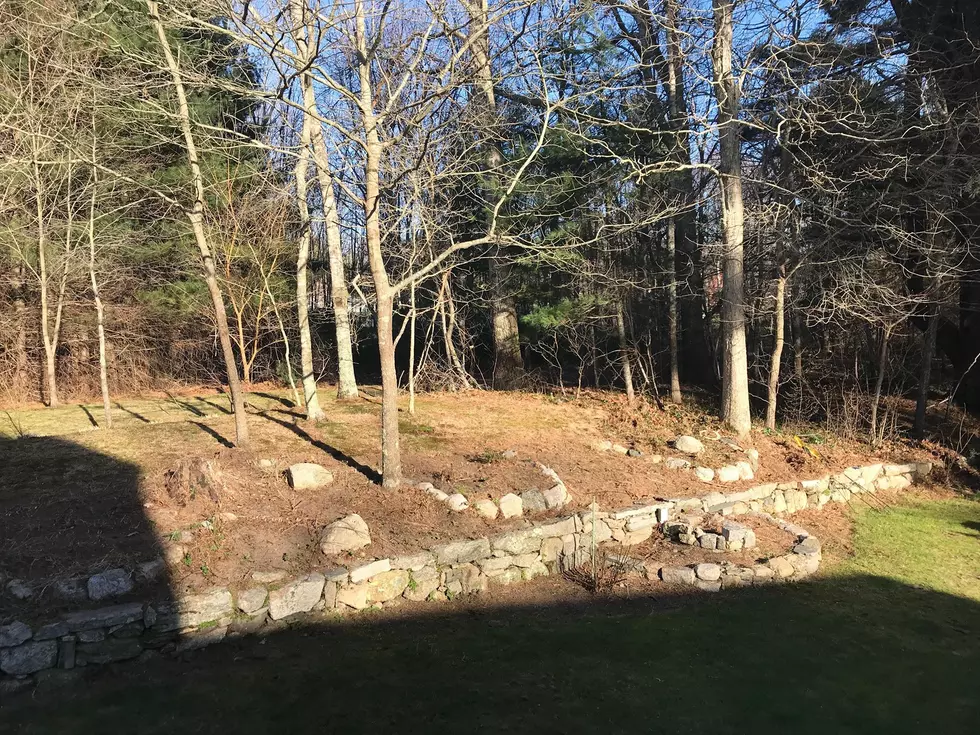 It's Time to Admit I Need Help with My Yard
Christine Fox/Townsquare Media
I love where we live. I love my town, my house, and I love the land we have.
What I don't love right now is the amount of work our yard needs. Help!
We have a monstrosity of trees and bushes in our front yard that needs to be completely wiped out. Initially, when we bought this house we thought the "island of trees" in the front yard added some privacy to our lot. What I think now is that it's a complete eyesore.
I want it gone. I'm thinking the "less is more" option would be best for our front yard.
In the back yard of our house, it is very woodsy and there are two levels. We have a bunch of trees that need to come down and we'd love to level off the back yard so it's all one level. It is nice and private, which we like, but it would be great to have more space and less of the woods for the kids to play and for when we have other families over for parties.
We are really excited to be working with Seascape Lawn Care. We heard great things about them and have read through several of their positive reviews. We trust that they will be able to create the yard we've been hoping for—I'll update you all in a few weeks with how things turned out.
More From WFHN-FM/FUN 107