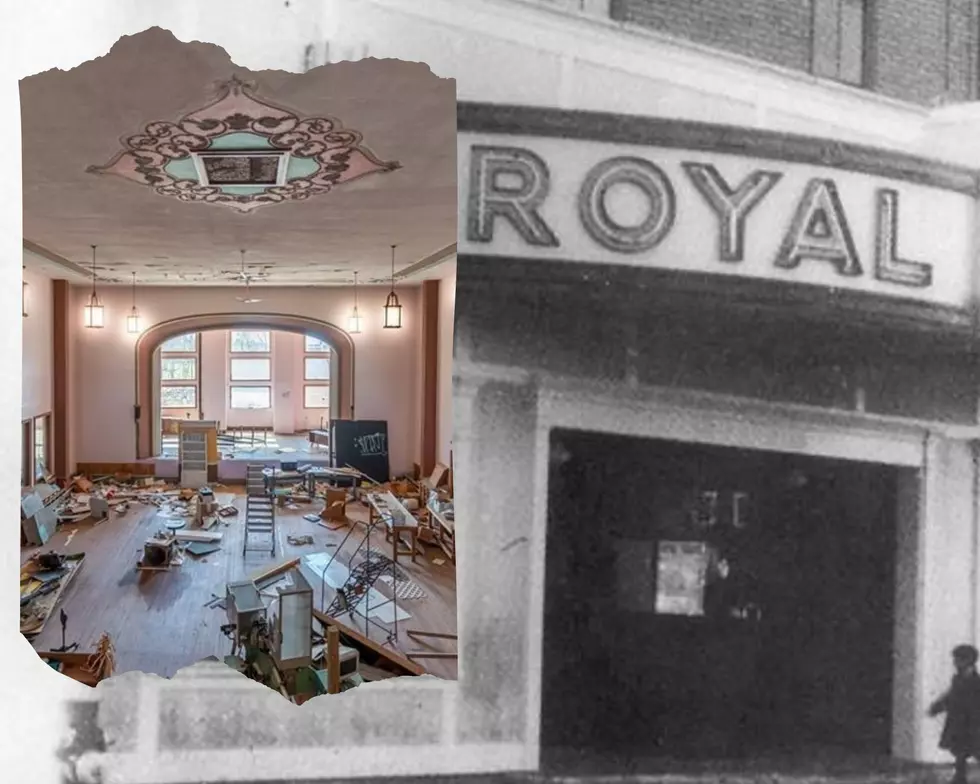 Inside Rare Piece of Fall River History For Sale
Keller Williams South Watuppa, The Ponte Group and Briana Ferreira/CinemaTreasures.org
A former theater in Fall River has hit the market and it's a rare chance to own a tiny piece of the city's rich history.
Built over 130 years ago, the Royal Theater is available for a fairly low price, though upgrades are definitely needed.
Whether you are a developer looking for unique office space, a theater lover looking to reopen a legendary venue or a carpenter with original dream-home designs, the former theater could be the next property you're looking for.
It's over 5,000 square feet of basically open space and the asking price of $260,000 seems pretty reasonable.
Of course, this building is a complete fixer-upper.
Though it may not look like much when you drive by the 277 Brightman Street location, it has provided good times for Fall River residents for decades.
Located in a section of town once called "The Village," this building was first called the Pastime Theatre when it first opened in 1896. By 1932 it was renamed the Royal and it was essentially a discount movie theater.
After first-run films made their way through the city's bigger theaters, the Royal would show them at a cheaper price. They even had gimmicks for getting people in the doors.
Saturday and Sunday were the kiddie matinees and Monday night was was ladies' night -- women would receive a dish or a towel when they visited.
The Royal's theater days came to an end around 1955 when the building became the property of St. Joseph's Church and turned into a banquet hall on one level and basketball court on the other.
The church did not remain long and the building had stints as a casket company and, most recently, as the home of the Youth Musical Theater group.
Though there was talk of this last group remodeling the building back into a functioning theater, that work was never completed and the building has been empty for years. There was an attempt in 2016 to sell the property at auction, but no one ever showed or bid.
Now seven years later the building is on the market once again and hopes to have new life breathed into it sooner rather than later.
Fixer Upper Former Theater in Fall River On the Market
Are you ambitious enough to remodel a historic movie theater to its former glory? The owners of the Royal Theater on Brightman Street in Fall River are hoping some one is up to the task as they put this 130-year-old building on the market for the first time in years.
More From WFHN-FM/FUN 107