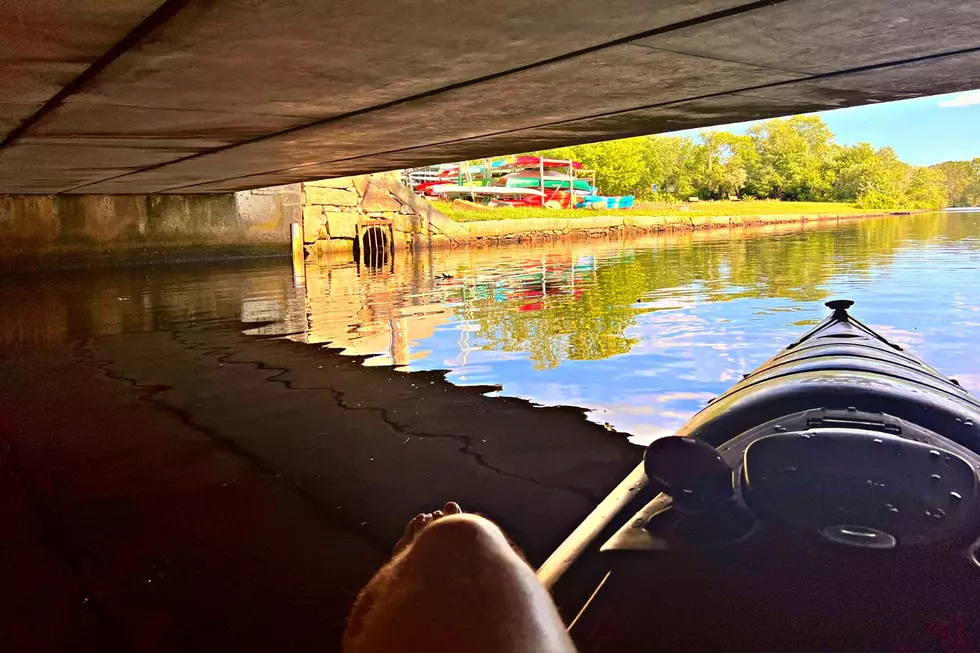 The Best Place to Whistle in Westport Is Right Beneath Your Feet
Gazelle/Townsquare Media
Summer has hit the SouthCoast and I'm all about it.
As an avid kayaker, I take advantage of decent weather any chance I can. It doesn't exactly have to be sunshine and rainbows; cloud cover is just as welcoming. When it comes to kayaking, I'm ready to go at any moment. I will schedule my day around a good float and even work ahead if I have to.
Over at the Head of Westport, by The Head Town Landing Store, is my usual kayak launch post. From the car rack to the river, it takes me no more than 20 minutes. I'm on a mission every time and the result is always relaxation. While I trek on the river, I often listen to my Bluetooth radio to set the mood for the kayak ride.
Going alone has its advantages. I can listen to whatever I please.
Today, I decided it was best to beat the heat by escaping beneath the town landing bridge. The acoustics from my Bluetooth speaker were phenomenal enough for me to whistle along to.
Completely random, I know, but music centers me, and when it comes to a good whistle, I'm all about the reverb. So, the next time you find yourself floating beneath the Westport bridge at the head, give the walls/bridge a good old-fashioned whistle for a call and response like you've never heard before.
You won't be sorry.
40 Picturesque Reasons to Never Want to Leave Westport, Massachusetts
From the grape vines of Westport Vineyards to the vast meadows and farm lands, Westport's Shara Grant captured the true beauty and essence of her town.
More From WFHN-FM/FUN 107