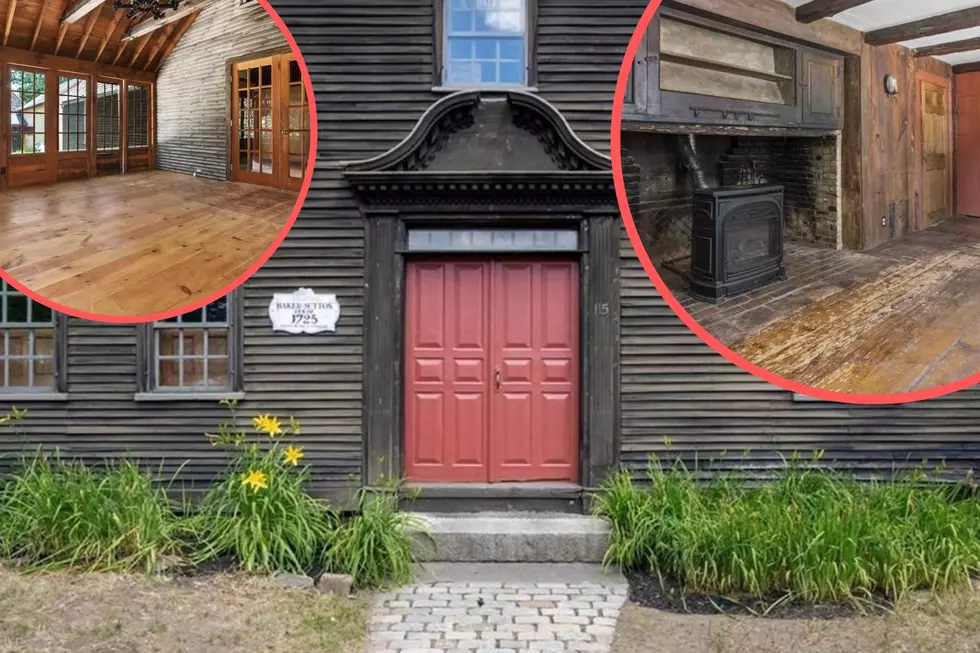 Historic Home With Huge Hearth For Sale in Ipswich
Alison Fruh/Fruh Realty
It's a house that has been in Ipswich for nearly 300 years and now it could be yours. The Baker Sutton House on High Street has hit the market for $699,900.
That seems like a very reasonable price for a house with so much history and 2,422 square feet of living space, but honestly, you will have to spend a bit more in renovations to truly modernize this 1700s home.
Built in 1725, the house still has so many original features, including some of the biggest fireplaces many of us have ever seen, and there is still so much potential for new owners to put their own mark on the place.
The name Baker Sutton House doesn't quite tell the whole story. Though William Baker is presumed to be the man who built the home, the place seems to be named for Samuel Baker and Richard Sutton, two prominent members of a guild of hatters who lived on High Street in the mid-18th century.
By the end of the 19th century, the home was owned by the Lord family, who had to move the dwelling when the Eastern Railroad was built. Several houses were moved at that time to build a bridge over the train tracks.
Trains still run on those tracks, taking folks from Boston to the South Shore and vice versa. The bridge still remains as well and, of course, the house, all a testament to how much things change but still remain the same.
Keep scrolling to go back in time inside the historic Baker Sutton House.
See Inside a 300-Year-Old Cape Cod Home
The Baker Sutton House has been in Ipswich for nearly 300 years and now it could be yours. Take a peak inside this historic home with the largest fireplace we've ever seen.
Oldest SouthCoast Cities and Towns
There is a lot of history here on the SouthCoast -- from the native population growing over thousands of years, to the Pilgrims landing at Plymouth Rock to the centuries-old whaling industry in New Bedford. SouthCoast cities and towns have been around since before America became an independent nation. But exactly which town in our corner of the world was settled first? We're listing our local places from newest to oldest. And the last city may surprise you.
More From WFHN-FM/FUN 107